BY LINDA BENTLEY | AUGUST 17, 2011
Birther Summit offers $5K for 1961 Honolulu newspaper
Dr. Orly Taitz's motion scheduled for Sept. 14
WASHINGTON – After receiving no response from Colin Powell to its $15,000 offer (
click here
) for him to listen to evidence surrounding what a number of experts have deemed are Obama's forged birth certificate, false use of a Connecticut Social Security number and fraudulently created Selective Service registration, the Birther Summit has announced a new offer: A $5,000 reward for the original edition of either the Aug. 13, 1961 edition of The Honolulu Advertiser or the Aug. 14, 1961 edition of the Honolulu Star-Bulletin.
Those are the two newspapers in which the birth announcements of Barack Obama purportedly appeared.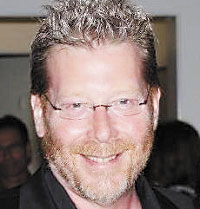 Birther Summit Executive Director Dean Haskins said, "While we under-stand that the announcement's inclusion in those newspapers would not be conclusive proof that Barack Obama was born in Hawaii, as there were circumstances that would have allowed for them to appear without a Hawaii birth actually occurring, the only evidence anyone has actually seen of the birth's announcements has been copies of microfiche versions of those newspapers, and they contain suspicious anomalies."

Haskins went on to say, "As with the vault version of Obama's birth certificate, which has still not been forensically verified as being a valid document, we would like an opportunity to inspect one of these actual newspapers rather than purported representations of them."

Photographic evidence of one of those two newspapers may be submitted to dean@birthersummit.org, at which time instructions will be provided regarding the purchase process to be brokered through the Summit's attorney.

Since Haskins' announcement on Monday, Summit participants have engaged in a bit of dialogue over this endeavor.

Some expressed fear if the birth announcement did in fact run in those editions it would bolster the anti-birther's side of the argument.

However, Haskins responded, "Let me clarify some things, First, this money is being fronted for this purpose only – by someone who wants to spend his money to obtain one of these papers.

"Second, we don't really care if the announcement is there, as we have already acknowledged in the press release that it proves nothing. However, if it is not there, it does a lot for us."

Because birthplace and parentage are equal parts of the natural born citizen requirement, and Haskins believes Obama misses the mark on both, he said he will ignore neither.

Haskins said, "We are simply pointing out that, like the birth certificate, nobody has seen an original – only digital representations," adding, "If we are afraid of the truth in any of this, then our motives are wrong. Being afraid that an actual newspaper exists and it has the announcement in it is the same as fearing that an actual birth certificate exists – and allowing that to keep us from trying to see the original. We just want to verify that the announce-ment is in there. If it is, we are in the exact same position as we have been. If it's not …"

Although Haskins reali-zes the existence of an original copy of one of these two papers is unlikely, he said Aug. 13, 1961 was also the day first reports about construction of the Berlin Wall appeared in news-papers around the globe. So, for that reason, he believes someone may have saved a copy.

Back then, newspaper was also something that was still commonly placed in attic spaces for insulation.

Meanwhile, Dr. Orly Taitz, Esq., obtained a subpoena for Loretta Fuddy, director, State of Hawaii Department of Health, signed by the U.S. District Court in Washington, D.C., to produce Obama's original long form birth certificate for examination by Aug. 8, 2011.

Taitz flew to Hawaii, accompanied by Doug Vogt, who owns a company that specializes in scanners and scanner software, and Paul Irey, a retired graphic artist with a 50-year background in typography, photography and graphic art design, both of whom have deemed the birth certificate displayed online by the White House on April 27, 2011 a forgery, and served the subpoena on Fuddy on Aug. 8.

Instead of Fuddy producing the subpoenaed document, Taitz was provided a letter declining her request, citing privacy concerns.

Taitz responded to the Hawaii Department of Health's claim of privacy by saying Obama waived all claims to privacy when he posted what is supposedly a certified copy of his long form birth certificate on the Internet.

She then filed an ex-parte emergency motion in the U.S. District Court for the District of Hawaii for an emergency order to show cause and to compel production of documents, and for attorneys' fees and costs.

U.S. District Court Judge Richard L. Puglisi ordered a hearing in his courtroom at 10 a.m. on Sept. 14 on Taitz's motion to compel.