Obituaries

BY MAUREEN O'DONNELL | JULY 20, 2011
African studies scholar Justine Cordwell, 91, helped run old Red Lion pub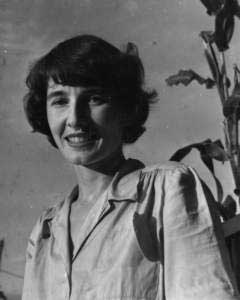 Justine Cordwell probably could have done what many women did after The War. Marry a nice man, settle down, raise a family.

Which she did. But first she took a little detour.

As a young graduate student in 1948, she went to Nigeria to study and found herself dancing at the wedding festivities of a king who was about to take his 17th wife. She became a renowned expert on Yoruba art and culture who wrote scholarly papers into her 90s.

In Africa, she fell in love with Englishman John D. Cordwell, a former RAF pilot and prisoner of war who was often credited with being the inspiration for the Donald Pleasence character of "The Forger" in the film "The Great Escape." They later married, and with her husband, she helped run the old Red Lion pub, a beloved British outpost of good beer and kidney pie that used to be on Lincoln Avenue. She developed all its recipes.

Her eccentricity matched her adventurousness. When her children brought home a stray dog who carried an infestation of fleas — "It made the Egyptian locusts plague in the Old Testament look like A Moment," said her son, Colin — she responded to the pestilence, not by bug-bombing the home, but by promptly strapping four flea collars around her own neck.
The funny thing was, it worked, her son said. "But the rest of us were scratching for our lives."

Mrs. Cordwell, who has been called the "grande dame" of African studies in Chicago, died while reading June 27 at her Lincoln Park home. She was 91.

She was born in Berkeley, Calif. "She said her father would take her to [San Francisco's] Chinatown in the '20s, and you would see all the Chinese in traditional Chinese clothing, and the fog would come in and cut the bay in half," her son said. "Her wishes are to have her ashes scattered in San Francisco Bay."

Her family moved to Chicago and she graduated from Lakeview High School in 1938. She studied at the Art Institute of Chicago and at the University of California in Berkeley and worked on her doctorate at Northwestern University under Melville J. Herskovits, who founded the school's African studies program.

She won a Rockefeller fellowship for fieldwork in Africa. She arrived in 1948 and stayed for about 18 months. A Caucasian woman traveling by herself was then a rarity in Nigeria, but her art background also set her apart. She approached artists with respect, and she used old Boy Scout tools to fashion carvings of her own that helped her befriend local carvers.
"She had an immediate rapport with the artists she was studying, which the anthropologists who were supervising her didn't quite have," said David Easterbrook, curator of the Herskovits Library of African Studies at Northwestern.

At a royal wedding for a monarch taking his 17th wife, he asked her to join his 16 other wives in a dance. She did a little rumba, and the king loved it, she reported.

She developed into an authority on Yoruba culture and art. "She could tell you what village the carving came from and she could even tell you the carver's name," her son said.

Justine and John — an architect who was in Nigeria to help design the University of Ibadan — were invited to meet some "talking carvings." A man ushered them into a hut, where noises emanated from the carvings. "My father said it had to be a form of ventriloquism, and [the speaker] said, 'There's going to a marriage. It is you two, and there will be three children. The first one will be a girl and next there will be two boys.' And that's exactly what happened."

She and Mr. Cordwell returned to Chicago and wed. He became a city planner and private architect whose projects included Sandburg Village before he opened the Red Lion.

Mrs. Cordwell taught at Northwestern and the City Colleges, and co-wrote the books Fabrics of Culture and Visual Arts: Plastic and Graphic.

African dignitaries were frequent visitors to the Cordwell home, filled with African and contemporary art and Mies van der Rohe furniture, "a real '60s house," her son said.

"She instilled in us a true academic curiosity, which is why I love history today," her son said. When her children were young, she'd say: " 'Get away from the TV — today, you're going to read about Marco Polo,' or 'We're going to a museum.' ''

She dressed in the casual fashion of an academic, but spiced things up with her Yoruba jewelry, her son said.

In the 1970s, Mrs. Cordwell returned to Nigeria, where a woman recognized her and called out: "Thank you for saving my children!"

Decades before, her son said, Mrs. Cordwell had supplied aspirin to the woman, who credited it with breaking a fever that threatened her children's lives.

Even in her late 80s, Mrs. Cordwell helped curate exhibits on African art and textiles at Northwestern and Loyola University. Just this year, she published a paper on Northwestern's Program of African Studies website. She also donated thousands of photographs from her African sojourn to Northwestern.

"Her work has inspired generations of scholars," said Christine Mullen Kreamer, chief curator at the Smithsonian National Museum of African Art. Mrs. Cordwell had a gift for recognizing 'ashe' — a Yoruba term for power and vitality — in an artistic object, she said.

In addition to her son Colin, Mrs. Cordwell is survived by her son, Ian, and four grandchildren. Her daughter, Claire, died before her. A memorial service is being planned.

Reprinted with permission from Sun-Times Media.
JULY 13, 2011
Barbara J. Gaskins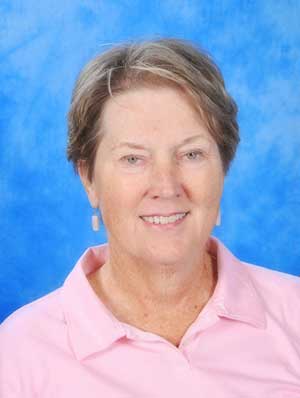 Barbara J. Gaskins, 63, of Cave Creek, Arizona, passed away on July 9, 2011 at sea. She was born on Feb. 9, 1948 in McCook, Nebraska.

Barbara graduated with honors from Creighton University Law School in Omaha, Nebraska in 1976. She received the Mary Lucretia Creighton Award in 2000. Barbara remained at Creighton Law as Associate Dean and assistant law professor for 28 years. She was an avid golfer at Rancho Mañana Golf Club in Cave Creek and the Field Club of Omaha, Nebraska. She also enjoyed playing bridge and reading fiction.

She is survived by her husband, Ken; son, John of Lincoln, Neraska; mother, Virginia Anderson of McCook, Nebraska; sisters, Rebecca Kinney of Leawood, Kansas, Mary Dueland of McCook, Nebraska and her brother, Bob Anderson of San Jose, California.

Service was held on Friday, July 15 at Messinger Pinnacle Peak Mortuary, 8555 E. Pinnacle Peak Rd., Scottsdale.

A service will also be held at Creighton University Law School in Omaha, Nebraska on Saturday, July 23 at 1 p.m.

In lieu of flowers, contributions may be made to the American Diabetes Association or Desert Foothills Library, Cave Creek, Arizona.