JUNE 22, 2011
Obituaries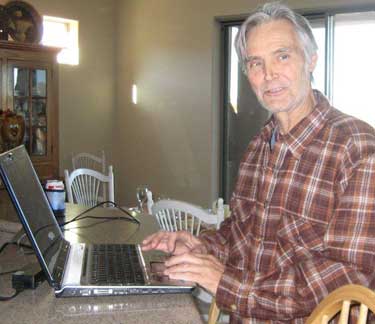 Ronald Rivet

Ronald Rivet, age 59, passed away on June 2, 2011. He is survived by his wife SanDee, step-children Jeffrey Tayler and Angi Alex, her husband Chris and grand-daughters Aubrie and Bailey.

Ron's family in Massachusetts are brother Richard Rivet and Joanie, two children Jennifer and Amy, and sister Jeanne Krow, her husband Paul, three children, Kyle, Derrick, and Katie, and their children Khloe and Kayla, and Josette and Bill Paul and sons, Kevin, Scott and wife Ana.

Friends and family will all gather together to celebrate Ron's life and many talents on June 19 at the residence in Cave Creek, Arizona. We will all miss him very much.
Wayne William Willer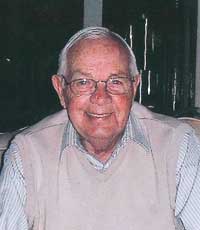 Wayne William Willer, 87, and long time Cave Creek resident died on Sunday, June 12. Wayne was born Jan. 7, 1924 in Sioux City, Iowa to Henry and Sylvia Willer.

He attended East High in Sioux City, graduating in 1942. He served in the Army Air Corps from 1943 to 1946, where he served as a radio/weatherman and gunner on P-38s, B-17s, B-24s and B-29s. He also played in the drum and bugle corps and continued his musical talent in his later years playing the gut bucket at several of his favorite Cave Creek hideouts.

In 1943 he married Dorothy Louise Hakes of Lavinia, Iowa. They started their family in Sioux City. He received his pharmacy degree from the University of Iowa and remained an avid Hawkeye fan throughout his life. He moved with his family to Phoenix, Ariz. in 1950 and worked at pharmacies in both Phoenix and Carefree.

In 1970 he purchased the Carefree Pharmacy and moved to Cave Creek. In 1975 Wayne married Susan VanNimwegan of Phoenix. He worked for the Arizona Board of Pharmacy for 10 years retiring as Chief Drug Inspector in 1989. Wayne's contributions to his profession include serving on the sheriff's posse, he was a volunteer ambulance driver, served as a board member of the Cave Creek Museum, chairman of the Cave Creek Fiesta Days parade several times and was a member of the American Legion Post 34 for 40 years.

His son Randy preceded him in death in 2003. He was a loving husband, father, and brother and is survived by his wife, Sue; Dorothy, the mother of his children; sons Jeff (Ellen) of Phoenix; Rick (Jeanette) of Tempe and Maui, Hawaii; and Rob (Stephanie) of Bedford, N.H., and his daughter Lori (Gary) Hay of Cave Creek; brothers David and Vern, and sister Marilyn, and five step-children. He has eleven grandchildren and four great grandchildren.
In lieu of flowers, donations can be made to Cave Creek Museum, P.O. Box 1, Cave Creek, AZ 85327.
Jason Henry Williamson

Jason Henry Williamson, 85, a nationally prominent watercolorist, died in Scottsdale on June 14, 2011.

A true patriot from Bristol, Virginia, he volunteered for the US Army Air Corps during WWII.
After graduating from Emory and Henry College, Jason moved to Memphis, Tenn., achieving notoriety as owner of a commercial art agency, Art Director at the Memphis College of Art, and owner of The Golden Fleece Art Gallery in Memphis and later in Carefree, Ariz.

He was selected as a signature member of the prestigious American Watercolor Society and National Watercolor Society and was a founding member of the Southern Watercolor Society and the "22 by 30" Painters of Arizona.

Jason discovered the color concept of "Black Azure" and was the Featured Artist in The World's Fair in 1984.

He is survived by his son Major General (Ret) Robert Jason Williamson (Darlene) and daughter Jan Williamson Brucker (Ed) both of Memphis, daughter Mary Guthrie Solon (Don) of Anthem, Ariz., and was predeceased by his son, Mark Fielding Williamson (Rebecca). He is also survived by his sister, Colein Keyt of Scottsdale, two nephews, Richard Keyt (Carol) and Norm Keyt (Kathy) of Phoenix, and seven grandchildren.

A Memorial Service will be held at the Historic Church at the Cave Creek Museum in Cave Creek on Saturday, June 25, at 10 a.m. The family requests that in lieu of flowers, donations be made to Hospice of the Valley at 1510 E. Flower St., Phoenix, AZ 85014, or Cave Creek Museum at P.O. Box 1, Cave Creek, AZ 85327.