BY LINDA BENTLEY | jUNE 22, 2011
Government becoming bigger and more ineffective than ever
Due diligence seems to escape every sector, either by design or incompetence
The safety and security of our country has been placed in the hands of bureaucrats overseeing what appears to be a sea of highly paid people sitting around collecting paychecks.

A few recent news items should give Americans pause about who is doing what to keep our country secure.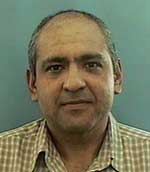 First we have Rafael Mora-Lopez (r), who pled guilty on June 1 to one count each of passport fraud and false claim to American citizenship.

Facing up to 13 years in prison, Mora Lopez, who is out on bond and under home confinement with a monitoring device, is set to be sentenced on Aug. 25.

Mora-Lopez is an illegal alien from Mexico who has been living and working in Anchorage, Alaska, for the past six years as a law enforcement officer – Officer Rafael Espinoza.
Previously, he worked for the city as a bus driver from 1999-2005.

After graduating from college, Mora-Lopez, originally from Mexico City, was apparently unable to land gainful employment in Mexico so he illegally entered the United States in 1989.

He moved to Anchorage, where he's been living illegally under a stolen identity.

Mora-Lopez stole the identity of Raphael Espinoza, a dual U.S. and Mexican citizen, who was living in Guadalajara, apparently next door to the sister of Mora-Lopez's wife, although the facts as to how Mora-Lopez was able to obtain Espinoza's identification is murky.

Mora-Lopez then used Espinoza's identity and U.S. citizenship to bring his wife Margarita Cynthia Espinoza to this country, where they have since had one child.

Mora-Lopez, 47, was only caught because he attempted to renew his passport in January 2010, under the name Espinoza, whereas Rafael Espinoza, 51, had already applied to renew his own U.S. passport.

When Mora-Lopez applied for a job with the Anchorage Police Department under the name Espinoza, fingerprints revealed nothing since the real Espinoza had no criminal record and was living abroad.

There are questions though about when Mora-Lopez passed his polygraph test whether or not he was asked his name, something the Anchorage Police Department said it would generally ask.

Since receiving his first check in 1991, Mora-Lopez collected $27,353 in Alaska Permanent Fund Dividend checks, to which he was not entitled as an illegal alien.

He apparently had already repaid the money last week when he pled guilty in state court to one count of unsworn falsification.

Sentencing on that charge is set for Sept. 16, where Mora-Lopez is facing anything from a suspended sentence or probation to up to two years in prison.

The Anchorage Police Department touted Mora-Lopez's performance as nothing short of exemplary and was only upset that he obtained employment under a false identity.

However, that false identity now raises numerous other issues, including the legitimacy of the arrests he's made or testimony he may have provided in court.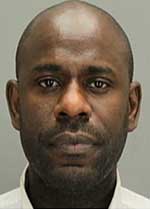 Then we have Jophan Porter (r), 38, an illegal alien from Guyana, who is being held in lieu of $1 million bond after being arrested on Friday upon his return from a personal trip to London.

Porter, who used to live in a basement apartment in Bronx, New York, was booked into a Miami-Dade County Jail on six counts of possessing false government IDs, three counts of forgery and three counts of possessing stolen driver's licenses in Anthony Frair's name from the state of Florida.

Porter obtained employment earlier this year as a flight attendant for American Eagle Airlines, a division of American Airlines, which offers more than 1,700 daily flights to over 150 cities throughout the United States, Canada, the Bahamas, the Caribbean and Mexico, using the identity of Frair, a 40-year-old Bronx resident with a criminal history in Florida, including an October 2008 arrest by the Largo Police Department for aggravated battery with a deadly weapon in a domestic violence case and tampering with a witness.

While Frair claims he never met Porter, Porter's former address in the Bronx was only blocks away from Frair's.

And Porter's false identity only came to light when Frair's application for food stamps in New York was denied due to his employment with American Eagle.

No one has been able to answer how Porter, using the identity of a criminal, was able to breeze through all the federal security clearances for airport employees implemented after the terrorist attacks of 9/11.

So far, there's been no mention as to whether or not Porter is a Muslim and if he selected employment as a flight attendant for the purpose of commiting jihad.

Meanwhile, U.S. Rep. Darryl Issa, R-Okla., chairman of the House Oversight Committee, has been stonewalled on his requests for answers and subpoenaed documents that would reveal who exactly authorized the Bureau of Alcohol Tobacco Firearms and Explosives (ATF) Fast and Furious "Gunwalker" program, under which ATF authorized Arizona gun shops to sell large numbers of weapons in 2009 and 2010 to suspected straw purchasers it believed were supplying firearms to Mexican drug traffickers.

Two of the approximately 2,000 guns, which ATF was apparently incapable of tracking after the sales were made, were found at the murder scene of Border Patrol Agent Brian Terry, who was killed in December 2010 in Rio Rico, Ariz., while trying to apprehend a group of armed subjects.

The joint staff report prepared for Issa and U.S. Sen. Charles Grassley, R-Iowa, ranking member of the U.S. Senate Committee on the Judiciary, called the Gunwalker program "a risky new strategy to combat gun trafficking along the Southwest Border."

The report stated, "This hapless plan allowed the guns in question to disappear out of the agency's view. As a result, this chain of events inevitably placed the guns in the hands of violent criminals. ATF would only see these guns again after they turned up at a crime scene. Tragically, many of these recoveries involved loss of life. While leadership at ATF and DOJ no doubt regard these deaths as tragic, the deaths were a clearly foreseeable result of the strategy. Both line agents and gun dealers who cooperated with the ATF repeatedly expressed concerns about that risk, but ATF supervisors did not heed those warnings. Instead, they told agents to follow orders because this was sanctioned from above. They told gun dealers not to worry because they would make sure the guns didn't fall into the wrong hands."

The plan was deemed a disaster with the weapons involved in well over 100 shootings and ATF losing track of the vast majority of the guns.

On Monday morning it was announced that Kenneth Melson, acting director of ATF, is expected to resign any day now in light of the Gunwalker scandal and Andrew Traver, who heads the ATF field office in Chicago, will be tapped as his replacement.

ATF has been without a Senate-confirmed director since 2006, as neither the Bush nor Obama administrations have been able to gain confirmation for their nominees.

Obama nominated Traver in November to become the permanent ATF director, but after the NRA called Traver hostile toward gun rights, he remains unconfirmed by the Senate.