BY LINDA BENTLEY | MAY 25, 2011
SUSD still using janitorial firm that employed illegal alien rapist

SUSD – Scottsdale Unified School District has continued to contract with ABM Janitorial, despite announcing in September 2006 that it was canceling its contract due to the failure of ABM Janitorial to conduct proper background checks on its employees.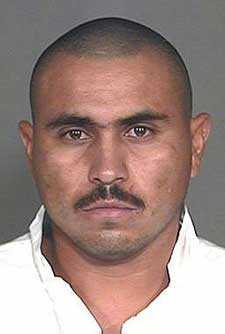 Readers may recall in August 2006, Roberto Lemus-Retana (r), an illegal alien with a criminal record, raped a 14-year-old Saguaro High School student, while working as a janitor for ABM.

ABM Janitorial is a nationwide company that provides janitorial services to the private sector, schools, including Saguaro High, post offices and the military.

Approximately two weeks after the rape, SUSD announced it would be terminating its contract with ABM, which serviced 29 of SUSD's 34 schools, to become effective in one month, claiming district officials just learned the company wasn't conducting proper background checks on its employees.

At the time, SUSD spokesman Keith Sterling said SUSD would have district employees supervise ABM employees until Bonded Contract Cleaning took over in 30 days.

Well, that's not exactly what happened.

During the Sept. 26, 2006 SUSD Governing Board meeting, the board agreed to table a consent agenda item to ratify the cancelation of its custodial services contract and approve the award of contract to Bonded Contract Cleaning, until a special meeting on Oct. 3.

During the Oct. 3 board meeting, the board convened an executive session to consult with the district's legal counsel concerning the contractual dispute between ABM Janitorial and SUSD.

When the Oct. 3 special session reconvened, the board voted unanimously to continue the action item ratifying the cancelation of contract with ABM and the award of contract to Bonded Contract Cleaning to the Nov. 14 regular board meeting.

During the Nov. 14 meeting, the board convened another executive session for legal advice concerning the district's contract with ABM. After reconvening the regular session, no discussion or action was taken on the item.

During the Dec. 6 meeting, the board voted unanimously (with one board member absent) to approve the proposed agreement with ABM Janitorial to continue to provide custodial services to the district at 12 of its schools.

The board also voted unanimously to approve the ratification of custodial contracts, awarding Bonded Contract Cleaning the custodial contracts for Desert Mountain and Saguaro high school complexes for a total price of $1.1 million, awarding an additional contract to ABM for the Chaparral, Arcadia and Coronado complexes for a total price of $915,831.

In May 2007, following a jury trial that lasted 10 days, Lemus-Retana, now 31, was found guilty of six felony counts, including four counts of sexual conduct with a minor, once count of public sexual indecency and one count of sexual abuse.

Maricopa County Superior Court Judge David Udall sentenced Lemus-Retana to serve 80 years with the Arizona Department of Corrections.

In December 2010, Lemus-Retana filed a petition for review with the Arizona Supreme Court on the dismissal of his petition for post conviction relief. Since Jan. 27, 2011, the case status is reflected as "at issue."

The victim's parents filed a $20 million claim against SUSD, which settled with the family for an undisclosed amount.

To this day, ABM Janitorial continues to provide janitorial services to SUSD, which has some SUSD parents furious.