MAY 18, 2011
Obituaries
Annabelle Brain

Gregory Duane "Greg" Barker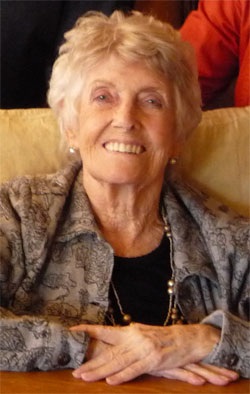 Annabelle Brain
January 3, 1920 - May 13, 2011

Annabelle Brain, a 20+ year resident of Cave Creek, Ariz., passed away on Friday, May 13, 2011.

Born January 3, 1920 in Washingtonville, Ohio, she is survived by her children Nancy (Robert) Scullion of Phoenix, Arlene (Phil) Brown of Dallas, Texas, Sonny (Barb) Hively of Cave Creek and Susie (Bart) Peterson of Cave Creek.

Annabelle was the proud grandmother of 9 grandchildren, 16 great-grandchildren, and 1 great-great granddaughter. Annabelle was lovingly surrounded by her large family and went peacefully to her next adventure.

Celebration of Life will be held Saturday, May 28 at 10 a.m. at the Peterson residence in Cave Creek.

In lieu of flowers, please make donation to Hospice of Arizona online at www.americanhospice.com/arizona/donations
Gregory Duane "Greg" Barker
March 23, 1973 – April 24, 2011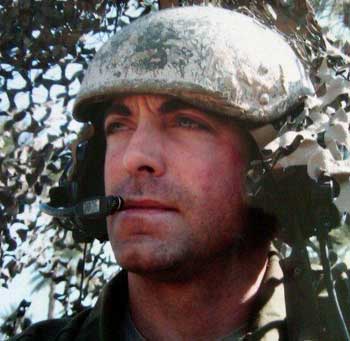 Gregory Duane "Greg" Barker was born on March 23, 1973. One month after turning 38 years old, he unexpectedly passed away in a car accident early Sunday morning on April 24, 2011, in Attica, Kansas.

Born in Stroud, Oklahoma, he lived there until age three. He then spent most of his childhood between Washington state, Phoenix, Arizona, and Attica.

Greg was an All-State starting quarterback both his junior and senior years at Cactus Shadows High School in Cave Creek, Arizona, where he graduated in 1991. He later received his Associates of Art in Economics degree from Pratt Community College in Pratt, Kansas and was listed in Who's Who among college students.

Greg was married in 1991 to Heather Rae Viti of Cave Creek, Ariz. Greg's only child, Gregory Duane Barker II was born on January 29, 1992. While Greg was enlisted in the United States Marine Corps, the family lived in Cave Creek, Arizona, Okinawa, Japan and Manassas, Virginia, until Greg was honorably discharged in 1996.

During his enlistment in the Marines, Greg received the National Defense Service Medal, Meritorious Mast, Certificate of Commendation, Rifle Expert Badge and an Overseas Service Ribbon.

Greg continued his education in Economics while earning a living as a carpenter, and home builder. Along with joining the Naval Reserves, he played semi-pro football for the Flagstaff Hitman team in Flagstaff, Arizona, and co-owned a contractor business in Prescott, Arizona with his father.

In 2006, he married Valerie Price and relocated to Fort Hood, Texas after he enlisted in the Army in the 1st Calvary Infantry Division. He served for 15 months as a hero in Iraq and was honorably discharged from the Army in 2010.

During his enlistment in the Army, Greg received the Iraq Campaign Medal with two campaign stars, Commendation Medal, Good Conduct Medal, Combat Infantry Badge, Global War on Terrorism Service Medal and a Service Ribbon.

In his own words, Greg was a soldier in every aspect of his life, and strived to become a man of knowledge and wisdom. Among his many favorite interests and hobbies, Greg was an avid reader, hiker, climber, and writer/scholar.

Greg will be missed by his son, Gregory Duane Barker II and his mother Heather Viti of Cave Creek, Arizona; his wife Val Barker of Bowman, North Dakota and her two children Alex and Ashley Price; his mother, LaDeene Slater of Las Vegas, Nevada; his father, Larry Barker and his wife Barbara of Dewey, Arizona; his sister Lynne Troup and her daughter Nikola of Olympia, Washington; his sister Leslie Jones and her husband Lance and their sons Austin and Mitchell of Las Vegas, Nevada; his sister Kim Barker of Attica, Kansas; and many other family members and friends.

Greg was laid to rest in Attica, Kansas next to his grandparents, by his own request, on April 30, 2011, with full Military Honors. Greg received another memorial service with full Military Honors by both the Marines and the Army at the National Memorial Cemetery of Arizona, on May 13, 2011.