Guest Editorial
BY MYCHAL MASSIE | MAY 4, 2011
When will Obama crack in public?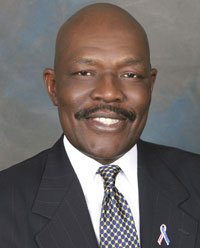 At a time when many Americans can barely afford Burger King and a movie, Obama boasts of spending a billion dollars on his re-election campaign.

Questioned at a recent appearance about the spiraling fuel costs, Obama said, "Get used to it" – and with an insouciant grin and chortle, he told another person at the event, who complained about the effect high fuel prices were having on his family, to "get a more fuel-efficient car."

The Obamas behave as if they were sharecroppers living in a trailer and hit the Powerball, but instead of getting new tires for their trailer and a new pickup truck, they moved to Washington. And instead of making possum pie, with goats and chickens in the front yard, they're spending and living large at taxpayer expense – opulent vacations, gala balls, resplendent dinners and exclusive command performances at the White House, grand date nights, golf, basketball, more golf, exclusive resorts and still more golf.

Expensive, ill-fitting and ill-chosen wigs and fashions hardly befit the first lady of the United States. The Obamas have behaved in every way but presidential – which is why it's so offensive when we hear Obama say, in order "to restore fiscal responsibility, we all need to share in the sacrifice – but we don't have to sacrifice the America we believe in."

The American people have been sacrificing; it is he and his family who are behaving as if they've never had two nickels to rub together – and now, having hit the mother lode, they're going to spend away their feelings of inadequacy at the taxpayers' expense.
Why do modern liberals think and act as they do? Find out in Dr. Lyle Rossiter's book, "The Liberal Mind: The Psychological Causes of Political Madness."

Obama continues to exhibit behavior that, at best, can be described as mobocratic and, at worst, reveals a deeply damaged individual. In a February 2010 column, I asked, "Is Obama unraveling?" I wrote that it was beginning to appear the growing mistrust of him and contempt for his policies was beginning to have a destabilizing effect on him.

At that time, I wrote that not having things go one's way can be a bitter pill, but reasonable people don't behave as he was behaving. He had insulted Republicans at their luncheon, where he had been an invited guest. I had speculated that was, in part, what had led him to falsely accuse Supreme Court justices before Congress, the nation and the world, during the 2010 State of the Union address.

It appeared, at that time, as if he were "fraying around the emotional edges." That behavior has not abated – it has become more pronounced. While addressing the nation, after being forced to explain the validity of his unilateral aggression with Libya, America witnessed a petulant individual scowling and scolding the public for daring to insist he explain his actions.

For the entire article by Mychal Massie, click on www.wnd.com/index.php?fa=PAGE.view&pageId=288657#ixzz1Jxz2lPuD

Mychal Massie is chairman of the National Leadership Network of Black Conservatives-Project 21 – a conservative black think tank located in Washington, D.C. He is a nationally recognized political activist, pundit and columnist who has appeared on Fox News Channel, CNN, MSNBC, C-SPAN, NBC, Comcast Cable and talk radio programming nationwide. Massie can be followed at mychal-massie.com.