APRIL 28, 2011
ADF battle against religious discrimination policies at public facilities marches past halfway point
More than half of 750-plus government-run facilities have changed policies as result of ADF letters sent nationwide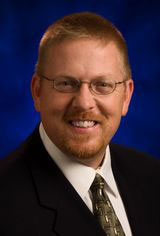 LEAWOOD, Kansas — An Alliance Defense Fund legal effort that sought to change unconstitutional meeting policies at more than 750 government-run facilities has succeeded in policy changes at more than half of those facilities. The problematic policies restrict or forbid access to public meeting rooms and other areas for religious purposes.

Last June, ADF sent 151 letters – and three thereafter – urging the governmental entities running the facilities to change the policies, which either have been or could be used to refuse or restrict churches, religious groups, or individuals when they attempt to reserve facilities otherwise open to the public at schools, libraries, parks, and community centers.

"Christians shouldn't be excluded and restricted from using public meeting rooms and other facilities simply because they plan to express a Christian viewpoint," said ADF Senior Legal Counsel Joel Oster. "The government officials who changed their policies have done the right thing, acknowledging that the Constitution prohibits the government from deciding who can and cannot use space based upon the viewpoints to be discussed at gatherings. We hope the remaining officials will follow the lead of the others and uphold everyone's First Amendment protected right of free speech."

So far, 60 of the 154 government entities contacted by ADF have changed their discriminatory policies, with 19 others saying they are in the process of changing their policies – making for a 51-percent success rate. Eight entities have refused to change their policies, while 61 have yet to respond and eight others have requested additional information.

Since its inception, ADF and its alliance of more than 2,000 attorneys have successfully litigated and/or funded numerous legal matters that have resulted in policy changes at approximately 2,300 public facilities across the nation that now provide equal access for religious groups.
Joel L. Oster serves as senior legal counsel with the Alliance Defense Fund at its Kansas City Regional Service Center in Kansas, where he plays a significant role in litigation efforts defending church autonomy. Before joining ADF in 2004, he earned his J.D. from the University of Kansas School of Law. Oster is admitted to the bar in Kansas, Missouri, Florida, and numerous federal courts, and has practiced law since 1997.