APRIL 22, 2011
Young adult mission training begins
SEND North America now accepting applications
CORUNNA, Indiana –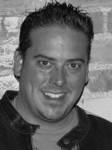 Applications are now being received for SEND North America. The ten-month training experience for those in their twenties helps young adults go deeper in discipleship and equips them to be missionaries to North America.

SEND begins in northeastern Indiana in September 2011. This hands-on ministry and teaching is focused on Christianity as a movement. Young adults will live in community and experience a variety of ministry opportunities.

Ashley, a young adult from Ohio, was the first to go through the application process and interview with the leader, Josh Humberger. "It was an awesome experience," she says. "Josh is so exciting and, after looking at several programs like this, I could tell - this is it!"

Josh is a former DJ and Hollywood actor who has had special training in the Christian Movement in Europe. Ashley is taking a year away from college to "find her direction."

"I can't wait for the hands-on ministry, the mission excursions on weekends, and the overseas trip," says Ashley. You can learn more – and meet Josh – at www.sendnorthamerica.com.

For more information about SEND North America visit sendnorthamerica.com. Prospective students should contact Josh Humberger directly at 1-800-626-8515 by e-mail, joshua@churchdoctor.org.