APRIL 6, 2011
Obituary
Wynona Mae Cain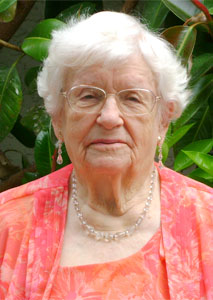 Wynona Mae Cain was born in St. Francis Kansas on May 23, 1910. She died March 30, 2011, at 100 years of age. Wynona was preceded in death by husband Edward L. Cain and children Catherine, Mike and Roland Cain. She is survived by son Robert Cain of Desert Hills and his wife Sandra, daughters Sarah and Adah, 15 Grandchildren, 20 Great Grandchildren, and 8 Great-Great Grandchildren.
Her ashes will be buried beside her husband in St. Francis, Kansas.
There will be no services locally.