MARCH 30, 2011
Desert Foothills Land Trust's 16th Annual "Sonoran Stars" Fundraiser Set for April 30 at Rancho Mañana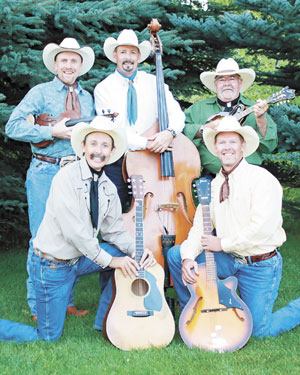 CAVE CREEK – As the sun sets on the evening of Saturday, April 30, guests of the Desert Foothills Land Trust's 16th Annual "Sonoran Stars" will be transported back to the spirit of the Old West amid the beautiful landscape they hope to preserve. Some 500 guests are expected to attend the popular fund-raising event, set "Under Western Skies," at Rancho Mañana Golf Club, 5734 E. Rancho Mañana Blvd., in Cave Creek. Guests will enjoy a gourmet dinner and entertainment by The Bar J Wranglers, a Classic Western band of "singing cowboys" that draws nightly crowds of 750 in Jackson Hole, Wyoming. The popular band is making its first appearance in the Valley.

The benefit begins at 5:30 p.m. with a cocktail hour and a silent auction followed by a spectacular release of a rehabilitated raptor from the non-profit Wild at Heart rehabilitation facility. The event also features the new addition of a brief live auction after dinner, which will include select coveted items. Guests are encouraged to dress in casual or Western wear, and to anticipate cool evening temperatures.

Desert Foothills Land Trust is celebrating 20 years of protecting the area's fragile landscape.
Now, more than ever, the Desert Foothills Land Trust needs donor support to achieve its goal of protecting thousands of acres of our region's most important and beloved natural areas. The non-profit organi-zation has already protected a number of well-known and biologically significant preserves in the community, including the 271-acre P.A. Seitts Preserve at Go John Canyon, the 27-acre Jewel of the Creek Preserve, the 16-acre Preserve at the Creek, and the 80-acre Sierra Vista Sanctuary.

Shuttle service begins at 5:15 p.m. from 38400 N. Schoolhouse Road, in Cave Creek.
To reserve seats, call 480-659-5133. For more information call 480-488-6131 or visit www.dflt.org.