MARCH 16, 2011
Obituaries
Charles Ellis Johnson

A Caring Family Man Who Made Things Better
1953-2011

Charlie Johnson was born in Kansas City, Sept. 12, 1953 and died of a massive heart attack March 3, 2011. He moved to Cave Creek in 1997. Charlie was a self-employed General Contractor who had been was formerly employed with the Price Woods Company that built many homes in Desert Mountain.

Charlie was a devout Christian family man who served his community with the rare gifts of his valuable time coaching for many years the Little League, known as Cactus Foothills Little League South.

He is survived by his loving wife of twenty-five years, Kathy Wilkinson Johnson formerly of Naperville, Ill., his two sons Derrick 20, a Junior at ASU and Chad, 10, a fifth grade student at Lone Mountain Elementary School. He is also survived by his sister, Judy Johnson Kelly of Tucson, Ariz., and a brother, David Johnson of St. Louis, Missouri.

A Memorial Service will be held at the Northridge Community Church located at 64th and Dynamite, Cave Creek on Saturday, March 19, 2011 at 9 a.m.

In lieu of flowers memorial donations may be made to the Cactus Foothills Little League South, P.O. Box 506, Cave Creek, AZ 85327.
James J. Olszewski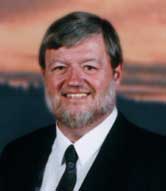 James J. Olszewski, 65, of Cave Creek, passed away March 12, 2011 in Phoenix. He will be sorely missed.

James was born Aug. 1, 1945 in Gary, Ind., to Stanley and Mary Olszewski.

After graduation from Lew Wallace High School, Jim joined the U.S. Army from which he was honorably discharged. He started work for the U.S. Postal Service, then began a long career as a purchasing agent for the Rexam Can Company in Gary and Phoenix.

He has been an Arizona resident since 1976 and was a member of the V.F.W. in Cave Creek. His favorite things to do were playing golf, traveling and attending movies. He is survived by his sister Caroline Olshefska of Cave Creek, nieces Stacey Derdowski of Tempe, Ariz. and Amy Bethprana Novi of Portland, Ore. and many cousins.

A memorial service will be held at National Memorial Cemetery at 23029 N. Cave Creek Road, Phoenix, Friday, March 25 at 12:30 p.m. In lieu of flowers, contributions can be made to the American Cancer Society of the charity of your choice.
Terry L. Redd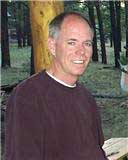 Carefree resident Terry L. Redd, 55, passed away Thursday, Feb. 24, 2011, at the Tucson Medical Center's hospice facility, Peppi's House, following a short illness. He had been a commuting resident of Tucson for the past two years to be closer to his employment. Interment was at the Cave Creek Cemetery in Carefree.

Redd was born on April 24, 1955, in Dayton, Ohio, to Dorothy and Daniel Redd. The family was originally from Memphis, Tenn., but moved to the Southwest in 1968, and settled in Phoenix. He attended Moon Valley High School and the University of Arizona in Tucson, where he was a member of the professional engineering fraternity, Theta Tau, and graduated with a bachelor's degree in Chemical Engineering in 1979. He graduated with an MBA from the University of Phoenix in 1983.

Redd worked for Arizona's mining industry beginning with the Phelps Dodge facility in Ajo, Ariz. He later moved into the semiconductor industry working with the U.S. Department of Defense missile production at Hughes Aircraft in Tucson; for the Minerec Corporation, a mining industry chemical supplier; and was the Western Sales Manager for Rohm and Haas from 1998 until 2008. In the last two years, Mr. Redd traveled extensively for the Australian-based Ground Probe North America, LLC, representing the company's ground-reading radar equipment to active mines across the Canadian arctic provinces.

Redd was preceded in death by his mother, Dorothy Redd, his father, Daniel Redd, and his eldest brother, Daniel Redd Jr., who died in 2008. He is survived by his older brother, Paul Redd; a sister-in-law, Judy Redd; nephew, Brian Redd; niece, Kimberly Roberts; and his younger sister, Linda Lopez; and nieces, Kaitlyn Lopez and Lauren Lopez.

Condolences may be sent to Paul Redd at 21597 N. 59th Dr., Glendale, AZ 85308. Donations may be sent to the Phoenix-based HALO Animal Rescue, an organization that Redd supported and where he also secured animal adoptions.