FEBRUARY 2, 2011
Carefree Council and Mayoral Candidates
David Schwan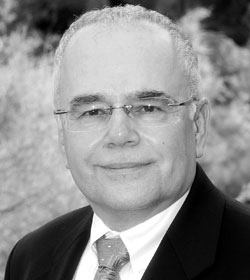 Age: 64
Employer/Occupation: Ford Motor Company, Retired
Education: BS - Drexel Institute of Technology; MBA – New York University
Birthplace: York, PA
Carefree Resident for 10 years
Council/Commission/ Committee Experience: Carefree Long Range Financial Study Group – 6 months, Carefree Planning and Zoning Commission – 1 year, Carefree Town Council - 4 years, Carefree Mayor – 1.5 years


Candidate Statement:
It has been my privilege to serve Carefree as a member of Town Council for four years and as the Mayor for the past two years. As I run for reelection as Mayor, I ask for your support.

This is a terrific place to live. I want to maintain the high standard of living we enjoy as residents of Carefree. I will continue to promote a successful business community. These goals are possible with thoughtful municipal planning and responsible fiscal decision-making.

Frankly, involvement in government is a lot of work. I take time to research and to understand complex financial, engineering, legal, and social issues in Carefree. I respect the advice of experts and listen to others in meetings. All this effort and diligence are an investment in the future of Carefree.

The most important issues facing Carefree are:
• Keep current expenses reduced to match current income
• Revise General Plan 2020 and submit to voters in November
• Secure a new contract for community wide fire protection
• Continue to support and develop our business community
• Continue strong enforcement of Carefree zoning
• Continue appropriate capital improvements to our infrastructure
I ask for your vote in the election. Please support me by telling your neighbors and friends to vote for David Schwan for Mayor of Carefree. Call me at 488-2702 or e-mail me at davidschwan@cox.net for more information.
Douglas A. Stavoe
Age: 49
Occupation: Business (former Professional Pilot)
Education: B. A. Accounting, Michigan State University Airline Transport Pilot & Certified Flight Instructor (FAA)
Birthplace: Detroit, Michigan
Carefree resident: 18 years (longer than any Candidate or current Councilmember)
Council Experience: served on the Town Council since 2009
Website: www.CarefreeArizona.org


Candidate Statement:
I am running for Mayor to offer the positive leadership experience and management skills our Town needs today, and I ask for your vote.

All five Councilmembers under our current appointed Mayor and Vice Mayor have chosen not to seek re-election as Councilman. Our Town needs to establish a culture of inclusive respectful dialogue among all parties.

Sound fiscal management and effective economic strategy are perennial issues for Carefree. Past Councils invested heavily in the Town Hall property, Water Company, Fire Station, and Fire Service Contract, based on their assumption Town revenue would increase. Since revenue has significantly declined, our current fiscal position requires all expenditures be closely scrutinized.

I recommend Carefree establish the Economic Stability Committee I first proposed in 2009. This group would function as the primary think-tank for economic planning. Well thought-out future economic solutions and professional management of the Town's valuable image will be the result of adopting this co-operative plan.

I endorse three propositions on the ballot. Proposition 421 will establish six consecutive year (three term) Term Limits for Mayor and Councilmembers. Fresh perspective and new ideas are essential to quality government and 83% of Americans favor Term Limits. Propositions 422 and 423 will restrict the Town's ability to impose a Town property tax by requiring a super-majority vote of approval by Town Council, and also requiring any proposed tax be approved by the electorate. All three propositions are sensible checks and balances on our local government.

I ask for your vote for Mayor of Carefree.
Michael E. Farrar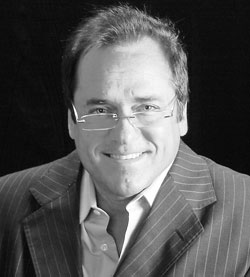 Age: 52
Employer/Occupation: Owner - Coldwell Banker Commercial (Metro Central) in Phoenix
Education: Cum laude B.S. Economics, Northern Arizona University; MBA, Thunderbird School of Global Management
International MBA, Helsinki School of Economics, Finland
Birthplace: Tucson
Carefree Resident for 3 years
Council/Commission/Committee Experience: None

Candidate Statement:
I'm Mike Farrar, my daughter and I live near Carefree Estates in a very peaceful neighborhood. We love Carefree because of the sense of community; the wonderful people; and the low density, low scale, rural character.

I am committed to preserving and nurturing the qualities that make Carefree unique, and which afford us a wonderful lifestyle along with great public services and amenities. With the encouragement of many valuable voices in our town, I realized the people deserve new ideas, a vibrant and transparent government and fresh leadership. As your representative, I pledge to be steadfast in my commitment to this philosophy.

I support:
1. Working Together: I want to help the residents of Carefree and the town to work better together.
2. Promoting the Business Community: I support promoting our local retail, restaurant and business community, as their sales tax revenue funds our town's resources.
3. Managing the Budget without a Property Tax: I support true oversight of town contracts and pledge to oppose a property tax.

My goal is to restore respect, honesty, and trust to the partnership between Carefree's citizens and their elected representatives. It is the only way we can insure a sustainable community where our citizens can enjoy an ever-improving quality of life.

Effective town government must be open and responsive. I am running because I know I can make government work for us. Together we can and will find the ways to make our lives better. I ask for your help, and for your vote.
Arthur Gimson
Age: 71
Employer/Occupation: Retired executive, 30+ years-hospitality industry (Savoy Hotels, UK and Hilton Hotels UK and USA) and 15 years as a management consultant. Currently volunteer driver for the Foothills Caring Corps for the van program and medical transportation. Also Caring Corps certified trainer for the use of van lifts for transportation of passengers using mobility devices (CTAA-PASS Program).

Education: Graduated from Watford Grammar School for Boys, Watford, Hertfordshire, England (1950 -1956), equivalent to high school. Westminster Technical College-Hotel School, London, England (1956-58), equivalent to an associates degree. Certified Hotel Administrator (CHA) 1979 from the Educational Institute of the American Hotel and Motel Association.

Birthplace: Kingsbury (UK) came to the US in 1965 (Resident alien-green cardholder.) Naturalized USA citizen in 1979
Carefree Resident for 8 years
Council/Commission/Committee Experience: None

Candidate Statement:
Seeking election to keep and enhance the Carefree lifestyle. My wife and I selected Carefree after looking at over 60 area homes in the North Phoenix, Scottsdale, and Carefree/Cave Creek area, after relocating from Redondo Beach, California to be closer to children and grandchildren.

In my opinion, the single most important issue, excluding the national economy, facing Carefree is the upcoming review of the General Plan, which I hope will maintain the balance of commercial, residential and open spaces while keeping natural beauty of the area.
Another important issue facing Carefree is to facilitate and enable increased commercial activity (retail, restaurant and office) in the Easy Street/Sundial district.
Keep Carefree "Property tax" free and continue small government mentality. If economic situation improves, add to financial reserves.
Glenn R. Miller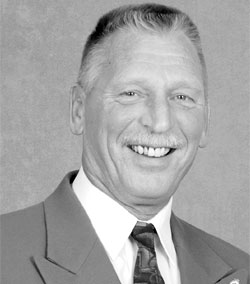 Age: 60
Employer/Occupation: Retired 24-year veteran with Chicago Fire Department and a part time electrical consultant.
Education: 4 years trade school, 2 years of college.
Birthplace: Chicago Illinois.
Carefree Resident for 10 years.
Council/Commission/Committee Experience: 3-1/2 years on the town council. 1-1/2 years co-chair of the fire protection advisory committee. 8 years on HOA board.

Candidate Statement:
The 4 years I've served on council, first as a councilman and now as the vice mayor, have been a rewarding experience. I will continue to be an advocate for high quality fire protection and public safety services. I will uphold our zoning laws and general plan. I promise to listen and do what is best for all Carefree citizens and businesses, while providing town services to our citizens, using a conservative balanced budget.

The most important issue currently facing Carefree is town marketing. Our businesses and merchants are the primary economic engine. When they succeed, the town and our citizens also succeed. The town is working with the newly formed "Carefree Business Association."
Many of the member business owners have years of marketing experience. The various marketing methods which have recently been employed, and the increased visibility for our commercial core via new signage, have produced an increase in our local sales tax revenues. Innovative marketing will continue to be a priority.

The town must maintain financial stability, fund balances, reserves, and service levels. The council and staff must position the town to accomplish these tasks. I work closely with my fellow council members and with the town staff to ensure the successful continuation of these criteria.
Jim Peirce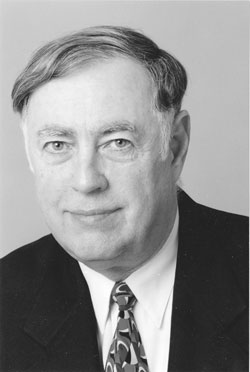 Age: 71
Employer/Occupation: Retired investment professional
Education: B.A. Miami University (Ohio), M.A. Economics, Brown University
Birthplace: Dayton, Ohio
Carefree Resident for 14 years
Council/Commission/Committee Experience: Have attended most town council and Carefree Water Co, board meetings in past two years. Sponsor of Prop. 422 and Prop. 423.

Candidate Statement:
I seek election to help safeguard residents from a Carefree property tax. It is well known that the town faces a financial crisis and some politicians see a property tax as the solution. Indeed Mayor Schwan refused to sign my two anti-property tax petitions. After having gathered almost 300 signatures for each of my two ballot initiatives, Prop. 422 (increases number of council votes needed to pass a property tax from 4 to 5) and Prop. 423 (requires a public vote to enact a property tax or increase an existing tax rate) are set for the primary election ballot.

As an Arizona GOP state committeeman I bring a conservative financial viewpoint. Rep. David Burnell Smith has endorsed me. Accordingly, I would like to see town spending reduced and lower Carefree Water Co. rates. If elected I plan to introduce an ordinance I have already drafted to provide standards for wireless telecommunication facilities to allow the town to deal with any proposed cell towers and similar structures.
D. Melissa Price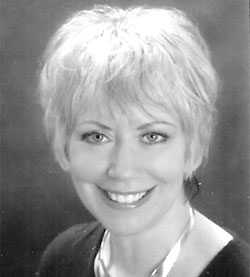 Age: Over 21!
Employer/Occupation: Carefree Bus. Owner/D2M2 V.P., Fin. & Comm./Realtor
Education: Bus. Administration, International Business College Birthplace: Lima, Ohio
Carefree Resident for 5.5 years
Council/Commission/Committee Experience: Attended many Council Meetings, and Planning & Zoning Commission Meetings Montacino Carefree HOA President, Lockheed Martin Missiles & Space committee and project management experience (20 years), Legal office/Satellite Office Management experience (4 years)

Candidate Statement:
I am seeking election to the Carefree Town Council because I believe as a Carefree resident and business-owner I can bring an independent, fiscally conservative, and business viewpoint to the Council table. I want to support attaining a vibrant and exciting growth phase for Carefree.

The most Important Issues facing Carefree are:
• Setting a positive tone and working as a team
• Recognizing a changing demographic
• Development of a total integrated plan for a vibrant Carefree
• Business development/ marketing plans (attract new businesses and residents) to increase town tax base revenues
• Carefree residents' safety and community enjoyment
• Efficient use of the tax base so that 'no property tax' is required
• Communications with businesses and residents

My name is Melissa Price. I would like your vote, and I approve this message.
Martin (Marty) W. Saltzman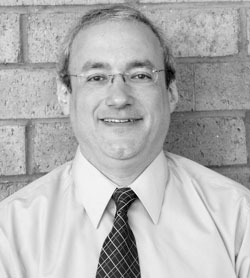 Age: 49
Employer/occupation: Self Employed – Real Estate/Business Attorney
Education: City University of New York Brooklyn College: BA Economics, Boston University School of Law: JD.
Born: Brooklyn, New York
Carefree resident: Since 2006 (Arizona resident since 1996)
Council/Commission/Committee Experience: Vice Chairman Carefree Planning and Zoning Commission (current), Director or President of numerous civic and social organizations. (1986-current)

Candidate Statement:
Since moving to Arizona in 1996 not a day goes by that I am not reminded of how fortunate I am to live here. I have a keen appreciation for the lifestyle that is unique to Carefree and understand it is the duty of its citizens to do their share to maintain that way of life. I feel that my background as a Real Estate attorney and years of service on the boards of a variety of civic and social organizations, combined with my direct, no-nonsense approach, puts me in a position to make a valuable contribution to the Town.
The most important challenge facing Carefree in the near and long term is maintaining the atmosphere that makes Carefree so special while creating an economic environment in which local vendors can flourish. I believe that there is no single, perfect solution. Rather, Carefree's town government must weigh a variety of concerns and use all of the tools available to it to achieve a balance that protects the Carefree way of life.
I hope that I will have your support in the coming election.
James (Jim) Van Allen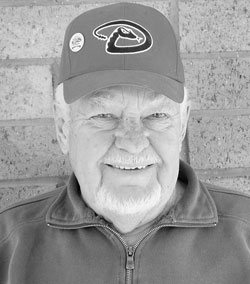 Age:
73 years young Married to Marcia
Occupation:
Retired from:
a) 35 years in the Hotel Industry
b) Over seven years with MCSO Posse Organization
Education:
Creighton University, Omaha, Nebraska, Major: Accounting, Minor: Economics
Birthplace:
Algona, Iowa
Carefree Resident:
since 2002, Arizona Resident: mostly since 1973
Council/Commission/Committee Experience:
No prior Town of Carefree Committee Experience, but many Boards and Business Committees over the years.
Candidate Statement:
Why I am seeking election ... aside from the state of the Economy:
My mission the past 8 years has been to add value, and give back to my community. Toward that goal I have donated hundreds of hours, per month, to assist in protecting and serving the Citizens of Carefree.
Now I want to concentrate on serving the community in a new way as a member of the town council. I know the town as few others do. I have been to over a hundred homes in town and traveled every street in every corner of town. I have visited with hundreds of citizens and the business owners. I want to serve them by:
1) Seeing our property values return to the 2007 levels
2) Encourage greater participation in the governing of the town
3) Being on top of the budgeting processes and cash flow
4) Being certain our public service providers propose realistic and value added services and budgets
5) To continue to offer town services as needed and affordable
6) Listening to ALL facets of the town citizens
I am beholding to no single group or lobby. I could be described as a Conservative Independent who is ready to serve. I have been the CEO and Senior V.P. of Hotel Companies. I know how to lead and listen.
I will enjoy the Challenges that lie ahead for Carefree.