JANUARY 26, 2011
Obituaries
Hazel "Jean" Jeanette Ingebritson
Paul V. Korzendorfer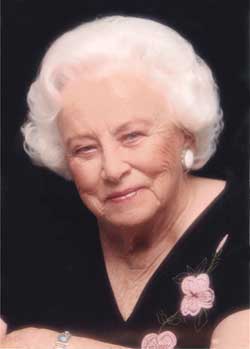 Hazel "Jean" Jeanette Ingebritson
Hazel "Jean" Jeanette Ingebritson, died January 15, 2011 at the age of 99. She was born on September 21, 1911 in Mott, North Dakota.

She moved to Sioux Falls, South Dakota when she was seven. It was here she started on her road to enlightenment. She graduated from Augustana College with a BA in both English and French and later on worked on her Master's Degree at the University of Minnesota and Stanford, teaching high school in various small towns and finally in Sioux Falls.

She met Gordon Ingebritson while teaching and they were married on September 21, 1940. She had it on that date so that both of them would be the same age. Moving around the U.S. during WWII, she finally ended up in Winter Park, Florida where they purchased a restaurant with an attached gas station. Gordon was flying combat planes and at 5'2" she wasn't quite sure how to reach the gas tank, but with a little help, she conquered that. The big diesel trucks that hauled oranges were her biggest buyers, and she was the "orange juice lady" after that.

With the war finally over, she had a baby named Jack in March 22, 1946. She raised her son and played both mother and father to him as Dad was traveling nine months of the year.

In 1968, they moved from La Grange, Illinois to Carefree, Arizona where they retired. She was active in various women's groups and bridge club. She partnered with the children at the elementary school to teach reading. But most of all, she loved life.

In lieu of flowers, donations may be made to the Ingebritson Family Foundation, 973 Broken Branch Dr., Prescott, AZ 86303. Visitation will be held from Noon – 1 p.m. with a memorial service at 1 p.m. Saturday, Jan. 29, 2011 at Hansen Desert Hills Chapel, 6500 E. Bell Rd., Scottsdale. Reception immediately follows the service.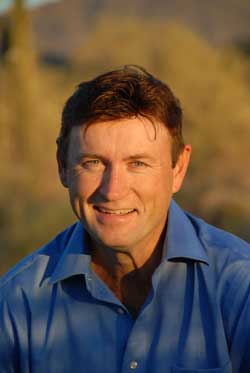 Paul V. Korzendorfer
Paul V. Korzendorfer, 50, of Cave Creek, Ariz. passed peacefully at home surrounded by his wife and children on January 15, 2011 concluding his noble battle with ALS. This fun loving gregarious man left our world a legacy of laughter, love and true grit, forever shaping our lives and hearts with his spirit.

Paul is survived by his wife of 25 years, Deborah 50, son Jacob, 21, daughter Haylee, 18, mother Joan, sisters Karen and Kathy, brothers John and Peter. His father Vern preceded him in death and most certainly met and guided him home to our Heavenly Father.

Born in Wadena, Minn. raised in Detroit Lakes, Minn. Paul was a true Minnesota grown man who loved the outdoors. Golfing, bow hunting and hiking the Grand Canyon were his hobbies. Laughing and love were his passions.

Paul attended college in Billings, Mont. and Fargo, N.D. He completed his Masters degree in business in Phoenix, Ariz. and pursued his career in Financial Planning.

In lieu of flowers, donations may be made to ALS Association, Arizona Chapter, to find a cure for this disease and to Hospice of the Valley to continue their compassionate work assisting those in need.