JANUARY 26, 2011
Mayor selects Chief of Staff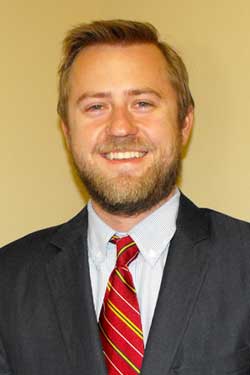 SCOTTSDALE – Longtime Scottsdale resident J.P. Twist began work Monday, Jan. 24 as Mayor W.J. "Jim" Lane's chief of staff.

"I am pleased to add J.P. to our team," said Mayor Lane. "He is very experienced managing people and building relationships with community leaders. He has also managed constituent outreach for Congressman John Shadegg and others, and I will rely on him to help make the Mayor's office and the entire city more accessible to Scottsdale residents."

Twist most recently served as the campaign manager for Paul Gosar, who in November was elected to Congress representing Arizona District 1. He has a variety of expereince working for Arizona congressmen David Schweikert, John Shadegg, and the Arizona and California Republican parties.

"I am honored by the chance to serve a city I love so much," Twist said, who has called Scottsdale home for most of his life. "I am excited to join Mayor Lane and by the opportunity to work with the council, city staff and the community to continue moving Scottsdale forward."