JANUARY 19, 2011
Feb. 3 Green Building lecture features ways to improve home energy efficiency
SCOTTSDALE – Who cares about energy efficiency? Buildings consume 68 percent of the electricity produced in the United States and are a major contributor to greenhouse gases based on fossil fuel generated electricity. Environmental impacts aside, utility costs are the single largest household expense outside of mortgage payments. Learn how you can reduce your home's environmental footprint and save money at Scottsdale's Feb. 3 Green Building program.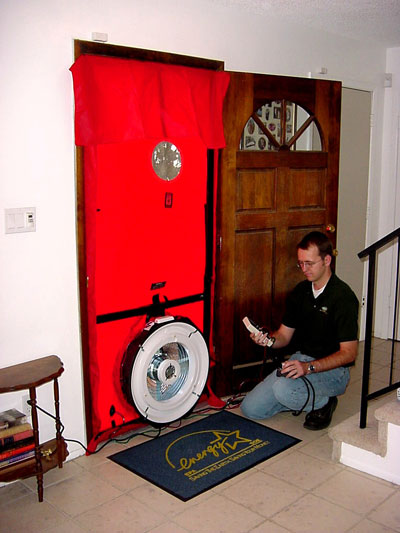 Topics covered include:
· Energy efficiency programs, incentives, rebates and financing options
· Home energy ratings (HERS) and how they work
· Prioritizing and getting the biggest bang for your buck
· Scottsdale energy audit program and most common recommended improvements

Daran Wastchak, a specialist in residential energy efficiency and building science, will be the featured speaker at "Energy Retrofit Programs." The free discussion takes place from 7 to 8:30 p.m. Thursday Feb. 3, at the Granite Reef Senior Center, 1700 N. Granite Reef Road, Scottsdale.

This is one in a series of lectures on green building topics that demonstrate energy/resource efficient, healthy, and environmentally responsible building practices. Here's what's coming up:

· March 3, 2011 - Home Improvements and Green Remodeling: Is your home ready for the green future? Learn about green design strategies, materials and techniques to help create a healthy, earth friendly and economically sound home suitable for our Sonoran Desert environment.

· April 7, 2011 - Materials and Resources: Learn about materials and resources that conserve, preserve and protect natural resources. Hear about materials that are regional, renewable and compatible with our desert environment. Learn about the reuse and recyclability of materials.

· April 14 and May 5, 2011 - Interiors & Indoor Environmental Quality: Indoor air pollutants can be six times higher than outdoor air. Learn strategies for minimizing indoor pollutants including material selection, ventilation and filtration.

· June 2, 2011 - Innovative Green Built Projects in the Phoenix/Scottsdale Area: Learn about local innovative projects that excel from the synergistic benefits of energy efficiency, renewable resources, water efficiency and climatic responsive design.

The lectures are free and open to the public. RSVPs are not needed. For more information, call (480) 312-3111 or visit www.scottsdaleaz.gov/greenbuilding/lectures .