BY LINDA BENTLEY | DECEMBER 8, 2010
Rural/Metro to upgrade radios
'This is no longer going to be a quiet matter'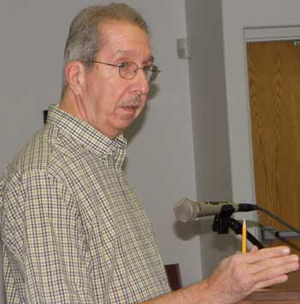 CAREFREE – During Call to the Public, Gary Zalimeni told council about the runaround he had received over the past two months from NewPath Networks, now Crown Castle, Team Fishel, Crown Castle's subcontractors, and their various insurance companies.

Zalimeni said after council approved Crown Castle's application to install fiber optic cable in Carefree for a Scottsdale cell tower installation for ATT, Team Fishel was using a boring rig across the street from his house for one straight week.

While he could feel the vibrations through the floor each day as they worked, by day four, Zalimeni said cracks appeared in his walls, one of which was rather substantial. He said the damage to his home is approximately $1,000.

Eight weeks after receiving the runaround by Fishel, Crown Castle and their various insurance companies in both Chicago and Phoenix, Zalimeni said his claim was denied.
He told council, "This is no longer going to be a quiet matter," and said even though this information had gotten to his HOA as well as to council, thus far it's been met with absolutely no response.

Mayor David Schwan suggested Zalimeni contact the city of Scottsdale since they were the ones who had issued the permit for the project.

Ron Clark also spoke during Call to the Public to say he was pleased with what's been going on in the downtown area. He then urged council to complete the playground project, which he contributed to, this year if possible.

Clark also recommended widening Carefree Drive and suggested putting in a sidewalk and a bike path so people could walk to town from the resort. He said once people get into their cars, they could drive to Scottsdale.

Vice Mayor Glenn Miller thanked all of the volunteers who assisted him with decorating the town with Christmas lights.

Holly Pagliaro updated council on the Carefree Business Association's advertising campaign and showed council their ad in Phoenix Home and Garden magazine with placement adjacent to the masthead.

She said the organization applied for 501(c)(3) status and while they were advised to form an LLC, Pagliaro said they learned they couldn't register as an LLC and call themselves an association. So, she said they're registered as the Carefree Business Group, doing business as the Carefree Business Association.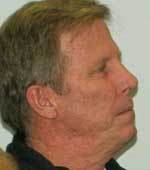 Rural/Metro Chief John Kraetz requested authorization to spend $91,225 in totally reimbursable funds from an American Recovery and Reinvestment Act grant, which he said was obtained with the assistance of Captain Travis, to purchase a new radio system that will better enable them to communicate with other fire departments that had already upgraded.

Council voted unanimously to approve an audit of the court accounting standards, which Town Administrator Gary Neiss said was overlooked when the town's audit was completed.

After the last meeting, Town Attorney Tom Chenal said he incorporated suggested language changes into the town's ordinance pertaining to indemnification. He said the only issue left over was whether council should decide if indemnification is appropriate.

"I don't know what the alternative is," said Chenal.

Councilman Bob Coady said he believed indemnification of council members should be automatic, not something council should decide.

The rest of council seemed comfortable with the language as amended by Chenal and voted 6-1 to amend the ordinance with Coady dissenting.

Council also approved an ordinance that will require two readings of ordinances before passage. As approved, all ordinances will require two readings before passing unless council decides by a majority vote plus one to waive the second reading.

Councilman Bob Gemmill said he didn't understand the purpose of two readings and was the only dissenting vote.