DECEMBER 8, 2010
Small Works Art Show & Sale at the Sonoran Arts League Office & Gallery Now through Sunday, Dec.19
Evening Reception and Open House from 5-9 p.m. Friday, Dec. 10.


CAVE CREEK – Take one look at the original artwork from the Small Works Exhibit & Sale and you'll see that the pieces may be small, but the talent and selection are huge.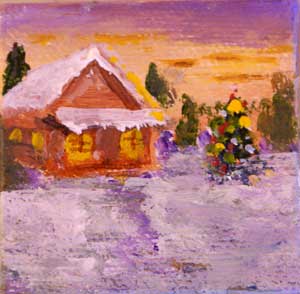 Fine artwork abounds at the Sonoran Arts League's second annual holiday event featuring miniature fine art pieces and taking place at the League's headquarters at 6051 E. Hidden Valley Drive in Cave Creek.

The public is invited to the evening reception and open house from 5-9 p.m., Friday, Dec. 10. The show and sale continue from noon – 4 p.m., through Sunday, Dec. 19. For information, call 480-575-6624.

Showcasing original paintings and drawings no larger than five by seven inches, the perfectly petite pieces of art themed selection includes holiday subject matters and a large array of other styles of that reflect the techniques and styles of the many artists who participate this year.

More than 70 artists have works at the show including Judy Bruce, Linda Budge, Melanie Frey, Ann Otis, Katherine Fitzgerald and many others.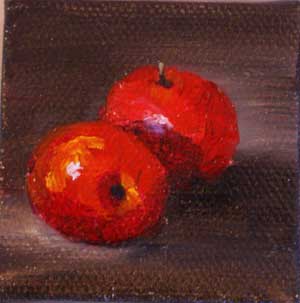 Linda Budge of Cave Creek organized this year's show. Budge, a local artist encourages art lovers to stop by for unique, one-of-a-kind gifts.

"I am delighted with our Small Works Show this year. We have so much talent in the Sonoran Arts League, and the quality is spectacular this year. Our show has an incredible variety of paintings in mixed media, pencil, oil, and watercolor. We have sculptures in glass and stone, jewelry and wooden carvings for that perfect stocking stuffer. And, of course, we will have our 'itsy bitsy' two inch by two inch, signed original paintings that will be available as well," said Budge.