BY LINDA BENTLEY | DECEMBER 1, 2010
Felonies committed by illegal aliens were 100 percent preventable
Just another step in furtherance of the disrespect for our laws that eventually reached felonious proportions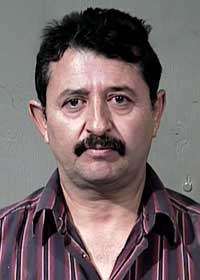 PHOENIX – Ramon Hernandez-Barba, 46, and Luis H. Camacho-Echevarria, 30, have a lot in common. They're both illegal aliens who were arrested over the weekend on felony charges and booked into the Maricopa County Jail with U.S. Immigration and Customs Enforcement (ICE) holds, rendering their charges non-bondable.

Both also could have been arrested and deported years earlier, if local law enforcement and ICE had the will, instead of being cited and released on prior misdemeanor offenses.

Hernandez-Barba was arrested by Phoenix police just before midnight on Saturday, Nov. 27 on felony charges of aggravated DUI, for driving on a license suspended or revoked for DUI and for unlawful flight from a law enforcement officer.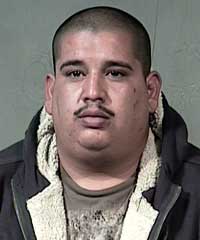 In addition to being drunk, the reason Hernandez-Barba was probably fleeing from police was because he also had a warrant out for his arrest.

On May 7, 2008, Hernandez-Barba was cited in Yarnell by a Yavapai County Sheriff's deputy for a local charge, no valid license and failure to produce evidence of financial responsibility. The citation indicates Hernandez-Barba provided an address in Nogales, Ariz.

One week later, on May 14, 2008, he was cited again in Yarnell for no valid license and no mandatory insurance. This time he gave his address as being in Douglas, Ariz.

Even though he didn't possess a valid license, Hernandez-Barba's failure to appear in court resulted in a suspension of that "license."

In April 2010, Hernandez-Barba was cited by Phoenix police for driving with a driver license suspended or revoked for failure to appear (FTA) or failure to pay.

An arrest warrant was issued when Hernandez-Barba failed to appear in Phoenix Municipal Court.

Now that he's incarcerated, his FTA warrant was satisfied and the charge was dismissed by the court when he was arraigned on Sunday.

However, instead of arresting and deporting Hernandez-Barba back in May 2008, when it was obvious he was not legally present, he was cited and released and allowed to continue driving throughout the state of Arizona for another two and a half years until he was finally arrested on felony charges.

Camacho-Echevarria was arrested by Phoenix police at 3:04 a.m. on Sunday, Nov. 28 on felony counts of possession of a weapon by a prohibited person and discharge of a firearm within city limits.

In March 2006, Camacho-Echevarria was cited in Phoenix for a local charge, no valid driver license and failure to produce evidence of financial responsibility.

Unlike Hernandez-Barba, Camacho-Echevarria did appear in Phoenix Municipal Court, where he pled guilty to the local charge and no valid license and the court dismissed the insurance charge. No proof of financial responsibility carried a mandatory fine of $585 at the time, unless the driver could produce proof he had insurance at the time he was cited.

However, in a sanctuary city, such as Phoenix, it's financially beneficial to the illegal alien to dismiss the insurance charge in plea agreements.

While both Hernandez-Barba and Camacho-Echevarria's original charges may have only been misdemeanors, it was just another step, in addition to arriving or remaining in this country illegally, in furtherance of the disrespect for our laws that eventually reached felonious proportions.