BY LINDA BENTLEY | NOVEMBER 24, 2010
Boxing trainer calls for Wilcox's resignation
'The damage to the victims is irreparable and it is unfair to permit the defendant to walk'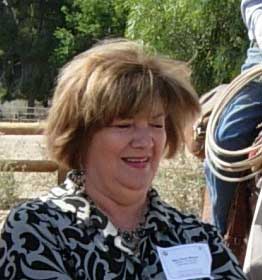 PHOENIX – When will the citizens of Maricopa County decide enough is enough of corrupt politicians?

Although Maricopa County Supervisor Mary Rose Wilcox has been indicted twice by two separate Maricopa County grand juries, Pima County Judge John Leonardo dismissed the indictments on grounds of alleged prosecutorial misconduct, claiming former County Attorney Andrew Thomas filed charges as a political maneuver.

However, records indicate Mary Rose Wilcox was one of the largest beneficiaries of the Federal Airport Concession Disadvantaged Business Enterprise program, which was designed to provide more favorable treatment to businesses owned by minorities and women.

In 2004, Wilcox apparently accepted a $450,000 loan from Host International, the food and beverage concessionaire for Terminal 4 at Sky Harbor, to be repaid through restaurant profits, for a joint partnership in a Chili's franchise at Terminal 4, in violation of city of Phoenix policy.

Wilcox was indicted on charges of forgery, false swearing, and perjury, in addition to 18 felony conflict-of-interest counts, plus failure to disclose a $450,000 loan from the Community Bank of Nevada in 2005.

Meanwhile, boxing trainer Joe Diaz, who owns Top Level Boxing Gym in downtown Phoenix, has been waiting more than six years to see boxing promoter Peter McKinn, the Arizona front man for Top Rank, be convicted and sentenced for acts stemming from a $5,000 bad check he wrote to boxer Luis Ramon "Yory Boy" Campas in 2004.

McKinn, who has since admitted to manufacturing false evidence against Diaz, conspired with Wilcox, who used her position as chair of the boxing commission and as Maricopa County supervisor, to not only cause Diaz to lose his boxing license instead, but to have the charges against McKinn dismissed.

While Wilcox used her appointed and elected offices to help cover up McKinn's crimes, her husband Earl Wicox, used his position as special assistant to Governor Janet Napolitano and as husband of a Maricopa County supervisor, who sets the judicial budget, in an attempt to influence a judge to dismiss the criminal charges against McKinn, a long-time friend of the Wilcoxes.

And, because Napolitano was apprised in writing of these acts and did nothing, Diaz says she was a co-conspirator in the scheme to frame him and prevent McKinn from being charged for his crime.

On Nov. 18, 2010 McKinn pled guilty to issuing the bad check and his attempt to cover it up.
As victims, Campas and Diaz, who only had his boxing license reinstated this past April, filed an objection to the plea agreement, stating they do not believe it is in the interest of justice, as it "violates the Victims Bill of Rights; it is unfair; it rewards unlawful conduct; it protects actors who used positions of power to get the charges dismissed and reduced; it deprives the victims of a public trial; and it does not hold the defendant responsible for his unlawful conduct."

In September, Maricopa County Superior Court Judge Robert Gottsfield rejected a plea deal when he learned the restitution did not include interest.

According to the Maricopa County Attorney's Office, the case was turned over to Gila County Attorney Daisy Flores earlier this year for prosecuting, citing a conflict of interest due to Wilcox's involvement.

Flores stated Wilcox was not involved in the charges against Mckinn and said, generally speaking, her office offers probation to first-time offenders.

As Diaz summed up the charges against McKinn, he said the result of the plea agreement, if accepted, enables McKinn to basically walk. The plea agreement dismisses two counts, a class 2 and class 3 felony, while amending three other counts, a class 3 and two class 4 felonies to class 6 undesignated felonies, which would make McKinn eligible for probation and establishes potential for his judgment to be set aside.

Because the two highest felony counts, fraudulent schemes and conspiracy, are being dismissed, Diaz says that has the potential to prevent others involved from being prosecuted for their roles.

After all, he asked, "If McKinn isn't charged with conspiracy, how can his co-conspirators be charged with conspiring with him?"

In his objection, Diaz explains McKinn committed a crime over six and a half years ago, tried to prevent the charges from being filed, manufactured a false story and forged evidence, and then induced others to commit perjury and use the power of their elected and appointed offices to put pressure on the boxing commission, a county judge and the county attorney's office until the charges against him were dismissed.

"In these six and a half years the business, careers and reputations of the victims have been intentionally destroyed by the defendant, his co-conspirators and co-actors. The damage to the victims is irreparable and it is unfair to permit the defendant to walk," said Diaz.

McKinn is scheduled to appear in court on Jan. 29, 2011 for the acceptance of his plea and sentencing.

Diaz has publicly called for Wilcox's resignation.

An e-mail sent to the Maricopa County Board of Supervisors Communications Director asking if Wilcox plans to resign and if she would like to comment was not answered.
However, if Wilcox does not resign, there is a rumor floating about that a group plans to file papers within the next week or so to facilitate her recall.