NOVEMBER 3, 2010
Obituaries
Charles Augustus Seales
Charlie, 83, passed away on Oct. 16, 2010 in his Cave Creek home of 40 years.

Charlie joined the U.S. Navy in 1942 and was Honorably Discharged 6 months later for being too young – 15. He went on to work for the Civilian Conservation Corps fighting fires in California at the age of 17. At 19 he was a mule guide at the Grand Canyon and later a race car driver and mechanic. Charlie supported his family by working as a German auto mechanic for 30 years and after retiring volunteered full time for the U.S. Forest Service.

Charlie will be remembered for raising his teenage kids alone and for teaching them the love of nature and the great outdoors.

Charlie was willing to help anyone with whatever he could no matter how busy he was.
But most of all we will remember him for taking his wife's hand and walking the long and difficult trail of Alzheimer's disease while battling his own fight with the disease.

Charlie is survived by his brother, John F. Seales; his children, Eugene and Jan Seales, Mary Seales, Marcia and John Jeglum, Billy and Debbie Grier and Tim Grier; his grandchildren, Joey Grier, Racheal Grier, Ashly Seales, Jarrett Seales and Jessie Seales.

He was predeceased by his parents, Iva May and William Seales; two brothers, Eugene and Billy Seales; sons, John Charles and Dean Seales and Lydia, his dear wife of 37 years.

Peace, Papa Charlie.

No services are planned at this time.
Roy Ambrose Kite, Jr.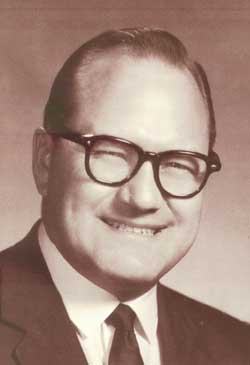 Roy Ambrose Kite, Jr. passed away on Oct. 23, 2010. He was 89. He is survived by his wife of 61 years, Linda Roberts Kite, and his sons, Roy A. Kite III MD, William Blair Kite, Robert Henry Kite and his grandchildren Roy A. Kite IV and Elizabeth Anne Kite.

Born Feb.15, 1921, Roy was a star member of "The Greatest Generation." He grew up in Atlanta, Georgia, lived as a teen through the Great Depression, and flew B-17's in harm's way during WWII. He flew missions in the infamous Polesti oil field bombings and was part of the first Allied landing in Tokyo doing the early war correspondence after the Japan surrender.

He became a widely respected civil engineer, building the first of the large high-rise buildings in major Western cities. His work for nearly 50 years as the leader of the Henry C. Beck Western Division is still visible in Phoenix, Los Angeles, San Francisco, Lincoln, and other Midwest cities where he literally helped shape their skylines.

In Phoenix, he built the Guaranty Bank Building in only 9 months time. That project was the fastest built and tallest building west of Dallas at the time. One of his proudest accomplishments in Phoenix was building the Valley Bank, the Arizona Bank, and the First National Bank, all business rivals at that time.

He was a visionary in the field and his advice was sought long after his active career. He served on the Board of Directors of Bankers Life Insurance Company, Chase Bank, and many other local Phoenix boards. Friends and co-workers universally use the word "integrity" to describe Roy. Fair play was his credo. A handshake was a contract. His life was and is an inspiration.

A private family service was Roy's request. A memorial celebration of his life will be announced later. In lieu of flowers, please consider a donation in his name to his son Bill's many philanthropic organizations. Visit theroyakitejrfoundation.org.