BY LINDA BENTLEY | OCTOBER 13, 2010
Carefree councilman champions increased citizen participation
Two readings of ordinances will provide council with additional time to 'vet the effects' and allow citizen input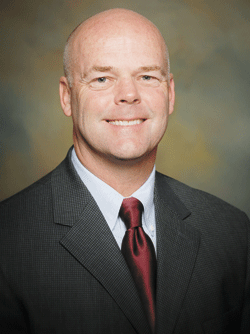 CAREFREE – During the Oct. 5 council meeting, Councilman Doug Stavoe announced he has collected the requisite number of signatures to place his initiative on the March ballot, allowing voters to decide if they wish to impose council term limits.

Stavoe said term limits will allow for more citizen participation in the town's government. And, according to Stavoe, greater participation will produce a better educated citizenry about the inner workings of their town government.

He also announced he will be proposing an ordinance at the November council meeting that would require two readings, or two public hearings, prior to the adoption of any new town ordinance or the amendment of an existing ordinance.

He pointed out this is already a common practice utilized by many cities and towns, with the state legislature requiring three readings before a bill can be passed.

Stavoe believes this will not only provide council members with additional time "to properly vet the effects" any proposed changes would have on the town code, but provide Carefree's citizens the opportunity to provide their input prior to the adoption of new ordinances or changes to the town code.