SEPTEMBER 15, 2010
From starvation to salvation; the miracle of Justice
Starved close to death, one dog survives and inspires help for others in need.


PHOENIX – A ten-month old, Boxer mix puppy was left for dead in the desert, extremely malnourished and covered in more than 1,000 ticks, barely hanging on to life. Rescued and taken to Animal Care & Control's east shelter, there was little hope for an abandoned animal in dire physical condition, but his spirit and charisma were unwavering, and volunteers and staff alike knew he deserved a chance.

Although he could barely stand on his own, the puppy's tail wagged incessantly, his eyes never left your face, and he was eager to lick any hand outstretched to his wretched skeletal body. He would not give up on life or love. Touched by his obvious desire to live and be loved, kind hearted personnel sent out a plea and some heart-wrenching photos to the animal rescue community and Animal Guardian Network answered the call. Within 24 hours, the puppy was transported for emergency veterinary treatment, placed in a loving foster home, and given a name worthy of his courage and journey: "Justice."

Carrie Singer, President and Founder of Animal Guardian Network, says, "I receive hundreds of emails and phone calls a day, but for some reason this one caught my eye, and as soon as I read the story and saw the pictures, I knew we had to try to do something for this poor little animal. We had to try to save him."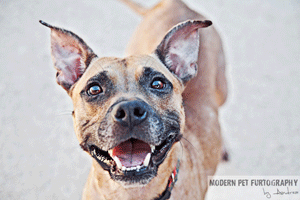 Now on the road to recovery, Justice has gained back almost all of the 25 pounds he needed thanks to the generous people who sponsored his top-of-the-line food.

All Justice needs now is a loving home and family that can promise him a lifetime of happiness. Now that would be Justice!

About Animal Guardian Network
The Cave Creek, Ariz.-based Animal Guardian Network (AGN) is a 501(c) (3) not-for-profit organization whose mission is to help animals in need and disadvantaged pet guardians. AGN does this through the many programs run out of its one-of-a-kind Cave Creek facility known as the Guardian Ranch. Programs such as saving animals from the county's euthanasia list, providing seniors who crave companionship with pets, and helping financially disadvantaged pet guardians keep the pets they love and cherish by providing assistance with pet food and care.

In addition to helping pets find and keep loving homes, and reducing the number of pets tragically euthanized every day, Animal Guardian Network offers:

Feed in Need, Pet Food Relief Bank
Rescue and Assistance
No-cost Adoptions for Low-income Seniors
Spay/Neuter Assistance
Veterinary Care Assistance
Wanted Paws

To request more information about Justice, or to make a tax-deductible donation visit www.animalguardiannetwork.org or call 480-488-9298.