BY LINDA BENTLEY | AUGUST 25, 2010
CCUSD coddling criminals who care for children
In 2008, Anderson received a H.U.G. Award, an ANCHOR Award in 2009, and in 2010, she pled guilty to a drug paraphernalia charge
CCUSD – Last week
Sonoran News
received correspondence from a person who did not specifically request anonymity but whose name we will not disclose, asking, "Did you know that Community Education has a person who works around preschoolers but sees a parole officer once a month? Did you know that Community Education also has a person with a drug charge that is working around K-6 graders?"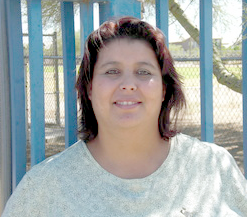 Alicia Sanchez
The tip was referring to Alicia Sanchez, CCUSD Community Education Specialist I/Hispanic Liaison Front Desk at the Learning Center (formerly Black Mountain Elementary School), and Amanda Anderson, an aide with Horseshoe Trails Elementary School's Yearling Club, which provides before and after school programs and the district's website states is "above all a safe and fun environment for kids."
Sanchez was indicted by a grand jury in October 2001 on felony theft charges that allegedly occurred between June 1, 2001 and Sept. 1 2001. A summons was subsequently issued in December 2001.
It's not clear what occurred, however, between December 2001 and Nov. 19 2008, when a warrant was issued for Sanchez's arrest.
Sanchez was arrested later that month and released on her own recognizance in early December when she entered a plea of not guilty during her initial arraignment and applied for a public defender.
During the initial pretrial conference in January 2009, the court ordered the prosecution to produce the video surveillance tapes and documents from the victim, Fry's Food Store, as discovery, and set the case for trial on April 29, 2009.
On Feb. 20, 2009, Sanchez entered into a plea agreement and pled guilty to one amended count of theft, a Class 6 undesignated felony.
She was sentenced on March 26, 2009 with the court suspending the imposition of sentence and instead placing Sanchez on supervised probation for one year.
The conditions of probation included restitution of $4,212.13, payable at $450 per month to Fry's Food Stores, probation service fee of $65 per month, a time payment fee of $20, not consume or drink any substance containing alcohol and not have any contact with the victim, unless approved in writing by the Adult Probation Department.
Additionally, Sanchez was ordered incarcerated in the county jail for two months, beginning that day and with no credit for any time served.
The court also ordered the defendant to be screened for work furlough, which also means, if Sanchez was approved for work furlough, the district would have had to authorize it.
This means Sanchez was on supervised probation for a felony conviction while employed by the school district between March 26, 2009 and March 25, 2010.
A "Memorandum of Restitution Delinquency" was issued on Aug. 5, 2010 as a follow up by the Adult Probation Department to a supplemental disposition report.
Superintendent Debbi Burdick and the ANCHOR (Attitude, Nourishment, Character, Hope with High Expectations, Open Communication and Relationships) Committee hosts a monthly employee of the month breakfast to thank and recognize its dedicated employees.
Employees of the month are selected by the committee "based on qualifications and indicators."
In October 2009, while on probation, Sanchez was honored as an employee of the month with an ANCHOR Award.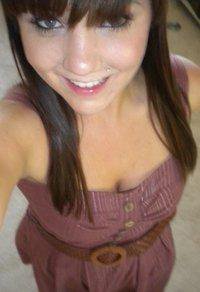 Amanda Anderson
Anderson was one of 28 HUG (Helping Us Grow) Award winners in April 2008.
HUG Awards, touted by CCUSD as its "most prestigious award," are sponsored by McDonald's Restaurant of Cave Creek, the Clement Family.

In November 2009, Anderson was the recipient of an ANCHOR Award and received a free meal at McDonald's.

The ANCHOR Award program is sponsored by Rubio's at the Summit, McDonald's (Cave Creek), Tobias Automotive and the Boulders.

Known as Miss Amanda to the kids, Anderson is listed as a current staff member of the Yearling Club. She previously worked as an aide at Desert Sun Elementary School.

On May 7, 2010, Anderson was cited for a stop sign violation, failure to obey a traffic control device, prescription drug possession/use and drug paraphernalia possession/use.

Anderson entered into a plea agreement on May 21 and pled guilty to possession/use of drug paraphernalia, a class 1 misdemeanor, and the stop sign violation, while the Scottsdale City Prosecutor agreed to dismiss the other two charges.

Anderson was ordered to pay a fine and attend a drug treatment program.

On Aug. 4, Anderson's case was sent to "Tax Intercept," meaning any tax refund she may have due would be intercepted to pay her fine.

On Aug. 10, Scottsdale Municipal Court attempted to reach Anderson by phone and on Aug. 12, when Anderson failed to appear in court for review of her nonpayment of fine, her hearing was rescheduled.

The court attempted to reach Anderson again by phone and by mail, only for the mail to be returned stamped "addressee unknown," and vacated her hearing on Aug. 20.

Anderson appears to bring new meaning to the ANCHOR Awards' "Hope with High Expectations."

An e-mail was sent to Burdick on Monday asking if either Sanchez or Anderson were currently employed by the district in any capacity and, if not, their termination dates. As of Wednesday afternoon when this week's edition was posted, Burdick had not yet responded