BY PETE MOHR | AUGUST 25, 2010
Matt McMahon and Outback Steakhouse host Falcons Fundraiser, Saturday, Aug. 28
$20 buys žall you can eatÓ from 11 a.m.- 3 p.m.; 100 percent of proceeds to CSHS Football Program!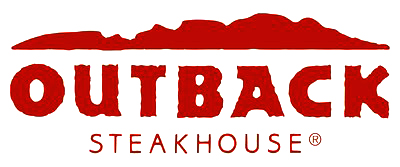 SCOTTSDALE – My colleague, Linda Bentley, can explain better than I why CCUSD is "sufferin' from the shorts" (translate "broke"), budgeting (again) zero dollars for CSHS athletics. Personally, although I don't live in the District, and my two grandchildren reside in Virginia Beach, Virginia, I find that financial situation some-where between "deplorable" and "unacceptable." Not to mention that each student athlete (translate their parents) must ante up a $300.00 "athletic participation fee" for every sport they play.

The total dollars from those "Pay-to-Play" fees have yet to be accounted for by Dr. Kent Frison, CCUSD's "numbers" man.

With sarcasm intended, I suppose Dr. Frison has been too busy orchestrating the tear-down at Falcon Field of $3,000 press box improvements (donated by baseball parents Jay Sabanosh and Chris Manship) and running "The Hot Dog Guy" off the corner of Cave Creek and School House Roads.

Dr. Frison, I've just started my tenth school year of reporting Cactus Shadows athletics for Sonoran News. In that capacity, I challenge you to come forward with a detailed accounting – by individual sport – of the disposition of "athletic participation fees" paid to Cactus Shadows High School in the District's three most recent fiscal years. If I, as the father of a student athlete have paid $300.00 for my son or daughter to play "whatever," I'd want to know what-the-heck (or stronger) happended to my dollars. Same for gate admissions from Falcon football games. I'm "close enough for government work" to charging CCUSD with hijacking Cactus Shadows athletics.

"All of the above" (my venting, not of this newspaper) makes me especially appreciative of volunteerism by private individuals like Matt McMahon, whose ten-year old son, Sam, plays Cave Creek-Carefree Youth Football. Mr. McMahon is the managing partner of the investment entity that owns the 17 Outback Steakhouses in The Valley.

From 11 a.m. to 3 p.m. on Saturday, Aug. 28, Matt McMahon will open the doors of the Outback Restaurant at Scottsdale 101 (near Harkins Theaters CineCapri ) to a fundraiser benefiting the CSHS Football Program. No, Crocodile Dundee won't be there, but the Falcon players, Head Coach Chad DeGrenier and his coaching staff will. Come meet the players whom you'll be cheering on this fall.

Be sure not to eat first; because for the $20.00 cost per person, you'll get "all you can eat" of Outback's delicious fare. Now here's the kicker: Matt has beyond-generously committed to donate 100% of the proceeds to the CSHS Football Program. Try on this "math:" If 200 guests attend each of the three seatings (Freshmen at 11 a.m.; JV at 12:30 p.m.; and Varsity at 2 p.m.), 600 guests at $20.00 per pop will generate $12,000 for Falcon Football! Realistically project 200 "at large" guests and that figure jumps by an additional $4,000. Whatever amount may be collected will pay for a lot of badly-needed equipment (such as the safety of improved helmets) and new uniforms.

E-mail your name, preferred seating time and the number of persons in your party to info@cactusshadowsfootball.com. Sonoran News will be there – but not in a "dunk tank!" Why, for openers, I can hardly wait to get into one of Outback's signature onion "blossoms!"
I surely am wanting to thank you, Matt McMahon!

See you there, 'Mates!