BY LINDA BENTLEY | AUGUST 11, 2010
Does Judge Bolton legislate from the bench?
'Just because that's what Judge Martone and the Ninth Circuit believe, doesn't mean I happen to agree'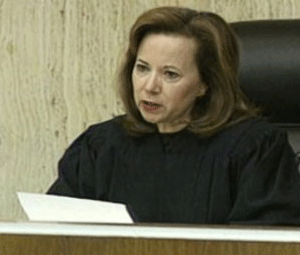 PHOENIX – When U.S. District Court Judge Susan Bolton gutted the implementation of SB 1070 by essentially exempting illegal aliens from having to adhere to the same federal immigration laws to which law-abiding aliens must abide, it was no surprise. Not to this reporter, anyway.

However, the other morning, when a radio talk show host stated there's nothing to indicate Bolton is an "activist" judge or that she has any history of legislating from the bench, I'd have to heartily disagree.

As a board member of the nonprofit organization Save Our Sonoran, Inc. (SOS), which was the plaintiff in a lawsuit against the U.S. Army Corps of Engineers, I stood in her courtroom on Monday, Nov. 11, 2006 and listened as Bolton overturned what had become settled law in our precedent-setting case.

In 2001, our case (Save Our Sonoran v. Flowers) was originally assigned to Bolton, who was drawn to serve on a redistricting panel, and temporarily reassigned to Judge Frederick Martone, who ruled in our favor by issuing a preliminary injunction, halting a development by the intervener defendant Lone Mountain, LLC.

Lone Mountain appealed the preliminary injunction to the Ninth Circuit Court of Appeals, which, after 18 months, upheld Martone's order.

Lone Mountain subsequently filed a motion for reconsideration, or, in the alternative, an en banc review by the Ninth Circuit.

Several more months passed before the Ninth Circuit issued an amended opinion, confirming and strengthening its original opinion and denying Lone Mountain's request for reconsideration or an en banc review.

After the case was remanded back to Bolton, she called the parties in for a hearing to tell them the case had been sitting in her court for several years and wanted to know what they planned to do to make it go away.

Bolton eventually dissolved the original preliminary injunction as moot after the Corps issued an "expanded environmental assessment" and, even though nothing had changed materially from the original environmental assessment, the basis for the lawsuit, she denied the new motion for a preliminary injunction.

As Bolton overturned all the settled matters in the case to date, she stated, "Just because that's what Judge Martone and the Ninth Circuit believe doesn't mean I happen to agree."
While a U.S. District Court judge has no authority to overturn a published opinion by the Ninth Circuit that is precisely what Bolton did.

SOS spent five years and amassed over $300,000 in legal expenses waiting to be heard on the merits of its case, only to be returned to square one by Bolton.

And, that is what is commonly referred to as judicial activism or legislating from the bench.