BY LINDA BENTLEY | AUGUST 4, 2010
Term limits for Carefree Town Council?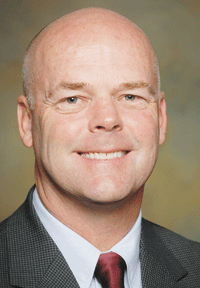 CAREFREE – During Tuesday night's meeting, Councilman Doug Stavoe said he would be taking steps necessary to introduce a ballot proposition to appear on the March ballot, to allow voters to decide whether or not they wish to impose term limits for the mayor and council members.

Stavoe recited a variety of reasons he said term limits would be good for the community, including:
• Democratic competitive elections;
• Encourages greater citizen participation;
• Ensures rotation in office, which in turn brings a broad range of experience and a fresh perspective;
• Balances continuity in government with the desired transfer of experience between councils;
• Discourages special interest influence and/or the creation of fiefdoms;
• Broadens the circle of individuals with intimate knowledge of the town's operation;
• Promotes greater trans-parency and accountability;
• Helps to create a more engaged and informed electorate.

"Term limits are common at all levels of government, from local to federal, and they're good for everyone," said Stavoe, as he invited all members of council and the community to join together, participate and support the initiative.

Councilman Bob Coady said he supported the idea and stated it follows what voters overwhelming supported in the last election, which now allows voters to directly elect their mayor.