BY LINDA BENTLEY | JULY 7, 2010
Third Circuit affirms dismissal in Kerchner v. Obama
'Examination … would have made it obvious to a reasonable attorney that an appeal from the district courtís order was frivolous'
PHILADELPHIA, Penn. – On July 2, the Third Circuit Court of Appeals affirmed the order of the U.S. District Court for the District of New Jersey dismissing Charles F. Kerchner v. Barack Hussein Obama.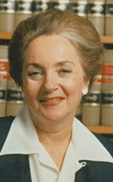 The court's opinion, penned by Judge Dolores K. Sloviter of the three-judge panel, agreed the appellants lacked standing to question Obama's eligibility as a natural born citizen, also stated, "Because we have decided that this appeal is frivolous, we will order counsel for appellants to show cause why just damages and costs should not be imposed."

Sloviter wrote, "An important purpose [of a damages award] is to discourage litigants from unnecessarily wasting their opponents' time and resources."

Citing Hilmon Co. v. Hyatt Int'l, Sloviter stated, "This court employs an objective standard to determine whether or not an appeal is frivolous" which "focuses on the merits of the appeal regardless of good or bad faith," adding, "We have stated that an appeal from a frivolous claim is likewise frivolous."

She wrote, "Appellants had ample notice that this appeal had no merit. They should have been aware that we rejected almost identical claims in Berg, as have courts in other jurisdictions."

Sloviter pointed to Barnett v. Obama, holding that active and former military personnel lack Article III standing requirements to challenge Obama's eligibility for office; and Cohen v. Obama, holding that a federal prisoner who alleged then-Senator Obama was an "illegal alien impersonating a United States citizen" lacked standing under Article III.

The court went on to state, "Examination of this precedent would have made it 'obvious to a reasonable attorney that an appeal from the district court's order was frivolous, [as no] law or facts … support a conclusion that the district court judge had erred.'"

"Moreover, other courts have imposed sanctions for similar reasons," wrote Sloviter, adding, "See Hollister v. Soetoro," reprimanding an attorney under Federal Rule of Civil Procedure 11(b)(2) "for signing and filing a complaint alleging that President Obama was ineligible to serve as president because he is not a 'natural born citizen.'"

Sloviter also noted monetary sanctions were imposed in Rhodes v. MacDonald against counsel who filed similar claims on behalf of the military.

Basically, the court was dismissing this case for lack of standing because all the other cases challenging Obama's eligibility were dismissed due to lack of standing.

In affirming the district court's order of dismissal, Sloviter also concluded, "Although the district court did not explicitly state that appellants' claims were frivolous, the finding of other district courts that plaintiffs who filed claims based on similar legal theories violated Rule of Civil Procedure 11 should have served as meaningful notice that the appeal here would be frivolous. We therefore will order appellants' counsel to show cause why he should not pay just damages and costs for having filed a frivolous appeal."

In other words, because other courts have deemed eligibility challenges frivolous, this court would follow suit.

Sloviter was appointed to the Third Circuit Court of Appeals in 1979 by President Jimmy Carter.