BY LINDA BENTLEY | JUNE 23, 2010
Planning commission votes to continue open space discussion
'Maybe we ought to focus more on the process than the language'
CAVE CREEK – Planning Director Ian Cordwell announced there would be four cases on the July 15 planning commission agenda involving two properties, one owned by T.C. Thorstenson and one owned by Rod de Szendeffy, with each applicant requesting a minor general plan amendment and rezoning.

With Vice Chairman Reg Monachino and commissioners John Ford and Peter Omundson absent, the commission reviewed an ordinance brought forward by staff that would replace Chapter 8 – Open Space Zoning Districts of the zoning ordinance with a new Chapter 8 – Open Space Zones.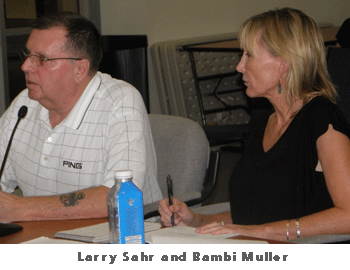 Senior Planner Larry Sahr stated he and Trails Coordinator Bambi Muller have been working with the Open Space Advisory Committee, which included citizens as well as representatives from Desert Foothills Land Trust (DFLT), Maricopa County Parks and Recreation, and the U.S. Forest Service.

Sahr said the revisions provided more clarity and changes to the bulk regulations, explaining Cave Creek Regional Park and portions of Spur Cross Conservation Area had underlying zoning of Desert Rural.

He said staff was suggesting an additional layer of protection by changing that underlying zoning to Open Space.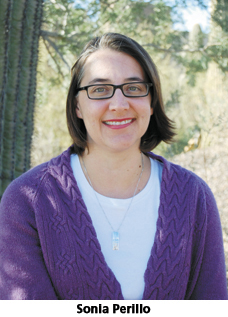 During public comment, DFLT Executive Director Sonia Perillo, who first complimented staff and the advisory committee, suggested Section 8.2(A)5, which includes, under the category Open Space Recreation: "Public and quasi-public uses, including but not limited to; libraries, museums, performing arts centers, fire stations, police stations, playgrounds, arboretums, and interpretive centers associated with archaeological or historic sites," be removed entirely or placed in another category.

Although they are valid community uses, Perillo said, "I would not necessarily call them open space" and stated it sends the wrong message.

Commissioner Shelly Anderson agreed it was "not reflective of what we mean as open space" and said maybe those items should require a special use permit, but her preference would be not to include them at all.

Sahr provided a scenario that occurred with Maricopa County and White Tank Mountain Regional Park to explain why those items were included.

He said White Tank needed a visitor center and had land but no money, while Maricopa County had money to build a library but no land.

Sahr said, "They partnered up" and built a library, which included a visitor center, at the entrance to the park.

Chairman Dan Baxley asked if staff was recommending everything proposed for open space come before the commission.

Sahr said, "Yes, for a site plan review."

Mark DeSimone said he enjoys using the park and there will be a lot of land being added to the park.

However, he said performing arts venues and libraries could become future assets to the town.

DeSimone said making a distinction between conservation and recreation was very important to making Cave Creek a recreation destination.

He also pointed out the current zoning ordinance prohibited what was already there and urged the commission to "allow the park to be able to create things for the benefit of the town."

Anderson questioned if the unlit playing fields meant soccer fields.

Sahr said it could.

Anderson said the use of water and grass didn't seem conducive to the desert.

Sahr reminded the commission that the new sewage treatment plant may have a commodity in the future in treated effluent without draining the town's potable water supplies.

Commissioner Bob Williams said he had three issues, one of which would be to make sure all facilities are unlit.

He said he appreciated what both the DFLT and DeSimone had to say and talked about the possibility of limiting the percentage of those public and quasi-public uses to "something like 2 percent."

Third, Williams said he would "prohibit community gardens," stating, "That has no business in open space."

Williams said every discussion there has ever been about a community garden always ends up including pavilions and a farmers' market and other like entities.

Commissioner Ted Bryda said, "You really don't need a library there," but didn't have a problem with the other listed uses. And where the ordinance stated "utility services," Bryda said he would like to see that changed to "town utility services."

Anderson said, "I do take exception to the grass playing fields," stating they always start out unlit and later become lit fields, adding, they start out with one which becomes ten and used the Reach 11 facility in Phoenix for an example.

She also requested water features be removed.

Baxley stated, "Let's talk about how a structure might exist in the open space category," and wanted to know if the proposed ordinance allowed the community to make those decisions.

He said, "Maybe we ought to focus more on the process than the language."

Baxley said the language in the ordinance stating, "included but not limited to" means to him, "anything goes," adding, "That language really bothers me."

Baxley went on to say, "I don't know what quasi-public means," and stated, "I would argue for the process rather than the product … I would really like to see this whole thing shift to process instead of product."

Anderson said she couldn't support the ordinance as written.

Bryda stated, "Every time we talk in generalities we end up in litigation."

Williams said, "I sense we're all of the same mind – that this thing can be reworked."

Baxley asked staff to go back to the drawing board with a preamble and define the process "to see if we can't get a document before us." He also said he preferred to review the item in a special meeting without other items on the agenda.

The commission voted unanimously to continue the item to Sept. 16.