'Queens of Country' filming throughout Cave Creek
By Linda Bentley | May 12, 2010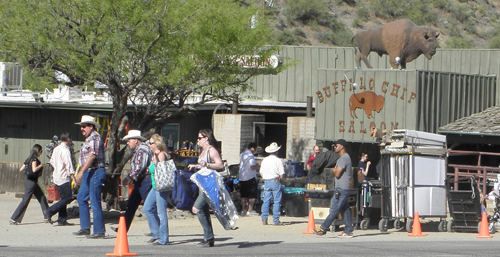 Production crews with Twinkle Cash Company have been seen throughout town as they film "Queens of Country." On Tuesday morning, trailers and people converged on the Buffalo Chip Saloon to film bar scenes for the quirky, comedy feature film scheduled to be released next year. Photos by Linda Bentley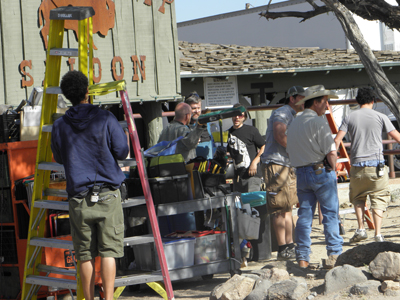 Yellow 'EMG' signs seen throughout town along with a host of trailers had locals asking …

CAVE CREEK – Twinkle Cash Company began production last week on "Queens of Country," a feature film directed by Ryan Page and Christopher Pomerenke (Blood into Wine, Moog, The Heart is a Drum Machine).

Described as a "quirky, sexy comedy" about how a lost iPod sends the lead character Jolene Gillis in search of her soul mate.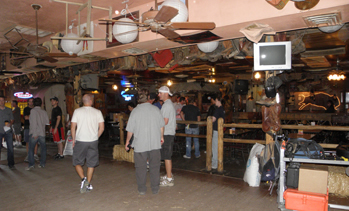 When Gillis, the prettiest girl in her small Arizona town and Country-Western line dancing champion, stumbles across a lost iPod in a truck stop men's room loaded with songs by her favorite Queens of Country, Lorretta Lynn, Dolly Parton and Patsy Cline, she embarks on a quest to find the iPod's owner, which Gillis is convinced belongs to the sensitive man of her dreams.

Although not listed in the "All-star cast," which includes Lizzy Caplan, Ron Livingston, Joe Lo Truglio, Matt Walsh and Maynard James Keenan, Sonoran News has heard whispers about Nicholas Cage.