Veterans Freedom Quilt on display at Carefree Post Office
By Linda Bentley | May 5, 2010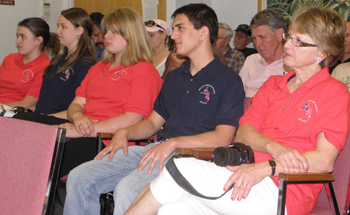 CAREFREE – Barbara Hatch (right), the award-winning Cactus Shadows High School history teacher and advisor for the Arizona Heritage Project, explained the impressive Veterans Freedom Quilt currently on display at the Carefree Post Office during Tuesday's Carefree Town Council Meeting, accompanied by four students who worked on the project.

The Veterans Heritage Project involved conducting interviews with veterans, several of which are local residents, which are now compiled in six volumes that will be catalogued in the Library of Congress.

The students said they found learning history from those involved in making it far more fascinating that their "boring" history books.

The massive quilt became part of the project and is signed by veterans on one side and students on the other, with the quilting a means of symbolically connecting the two.

"Veterans deserve everything we can give them," said one of the students, in a council chamber where just about every man present was a veteran.

Hatch said of the Veterans Heritage Project, "We're no longer just a club, we're now a nonprofit," which she stated would be expanding across the country. She also said they have already conducted two interviews for volume seven.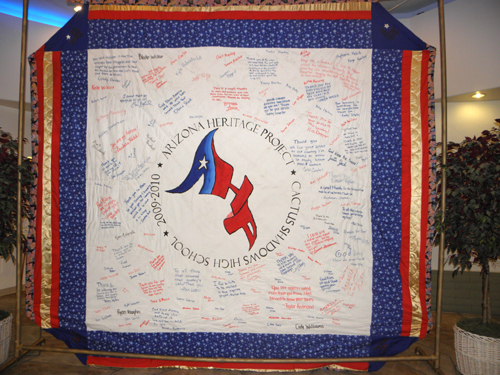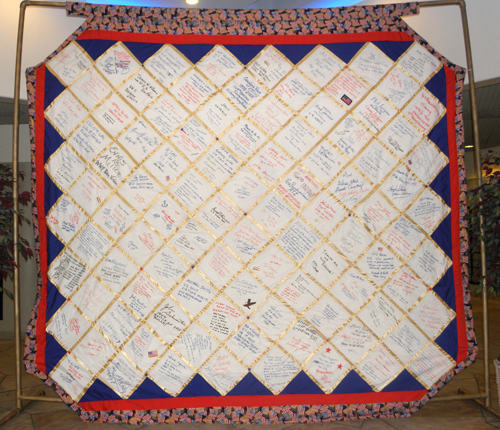 Photos by Linda Bentley