Gov. Sarah Palin to be Keynote Speaker at May 15 Event
May 5, 2010
Benefiting Arizona Sportsmen for Wildlife Conservation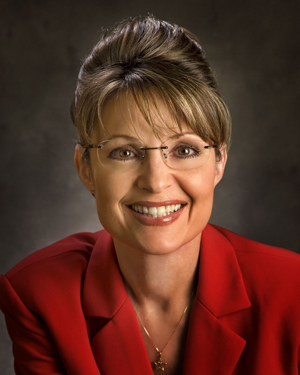 PHOENIX – Former Alaska Governor and Vice Presidential Nominee Sarah Palin is the keynote speaker for the Arizona Sportsmen for Wildlife Conservation's Second Annual Heritage Banquet, to be held at the J.W. Marriott Desert Ridge Resort & Spa on May 15.

Governor Palin, an avid hunter and angler in her own right, will share her views on wildlife conservation and the importance of participating in the public process to protect and further our hunting and fishing heritage for today's sportsmen and future generations.

"We are especially honored to have Governor Palin as our guest speaker for this event. There is perhaps no one better to talk about the important role sportsmen play in the conservation of Arizona's wildlife and to serve as a role model for women and families to participate in our wildlife conservation effort" said Pete Cimellaro, Heritage Banquet Chairman for the Arizona Sportsman for Wildlife Conservation. "In her time in public life, Sarah Palin has elevated the perception of hunting, fishing and conservation and shown how important they are for millions of Americans."

Tickets for the event start at $150 per person, with a wide range of individual and corporate sponsorships available. The event will also feature a robust silent auction including an African safari, hunting expeditions and wildlife mementos. The event details are as follows:

Arizona Sportsmen for Wildlife Conservation
Second Annual Heritage Banquet & Auction
An Evening With Governor Sarah Palin
Saturday, May 15, 2010
4 p.m. Registration and Silent Auction / 5:30 p.m. Dinner Program
J.W. Marriott Desert Ridge Resort & Spa
5350 E. Marriott Drive, Phoenix, Arizona 85054

RSVP by calling (602) 712-1121 or e-mail ArizonaSportsmen@gmail.com
or register on the Event Calendar at www.onlineeventsolutions.com.