Obituaries
May 5, 2010
Gwendolyn Julia Gertrude Magee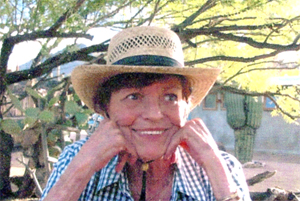 Gwen Magee, 83, of Cave Creek, was granted her angel wings Saturday, April 24, in Gilbert.
She was born to Lutz and Ruth Helbig on March 2, 1927 in Scotch Plains New Jersey. She proudly called Cave Creek her home for the last 35 years.

Gwen loved animals and the desert, making a career working at several area animal hospitals and boarding horses. She loved to go for walks in the desert and had a sense of wonder and awe, along with her cheery smile that endeared her to her friends and neighbors, who she was very fond of.

She had a special place in her heart for the sea and would take every opportunity to be near it.

Her husbands, Daniel Sebastian and Donald Magee, preceded her in death as well as her stepsons Gerald Magee and Mark Magee.

She will be missed by two daughters, Danielle Cobb (James) of Gilbert and Michelle Mettert of Cave Creek, 8 grandchildren, 25 great-grandchildren and 2 great-great-grandchildren.
A small graveside service will be held on Saturday May 8, 11 a.m. at The National Memorial Cemetery, 23029 N. Cave Creek Road in Phoenix.
William Levi Wearly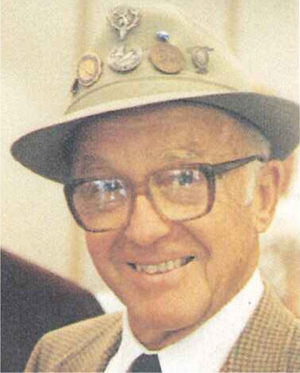 William Levi Wearly, retired CEO and Chairman of the Board, Ingersoll-Rand Co., 1967-1980, passed away in Carefree on April 30, 2010.

Born in Warren, Indiana on Dec. 5, 1915, he graduated from Purdue University earning a BSEE degree, Tau Beta Pi, Eta Kappa Nu in 1937. In 1959 he was awarded an Honorary Doctor of Engineering from Purdue, and an Honorary Doctor of Humanities in 1974 from Wilkes College. Elected to the National Academy of Engineering, and a member of American Institute of Mining Engineering, he held various patents for mining machinery and industrial manufacturing applications. He was awarded the CBE by Elizabeth II April 7, 1975.

He also served as a director of other major corporations which included Bank of New York, ASARCO, Sperry Corporation, ASA Ltd., American Cyanamid, Babcock & Wilcox, McDermott Corporation, and Glenview State Bank. During this period, he also served as Chairman of the International Committee of the National Association of Manufacturers, Chairman of the British North America Society, Director of the Business Roundtable, Chairman of the European-American Business Council, and served as a chairing member of The Grace Commission during the Reagan Presidency.

In Arizona he served on the Council of Emeritus Advisors, College of Business, Arizona State University. An avid golfer, sportsman, ocean sailor and racer; memberships included Indian Harbor Yacht Club, The Blind Brook Club, Desert Forest Golf Club, and past president of the Clove Valley Rod and Gun Club. He resided in Greenwich, Conn., Minneapolis, Minn., and Carefree.

He is survived by his wife Margaret. Also, he and his predeceased wife Mary Jane Wearly are survived by four children, nine grandchildren and six great grandchildren.

A family visitation and viewing will be held Friday evening May 7 from 5-8 p.m. followed by a public memorial service on Saturday, May 8 at 11 a.m. at Hansen Desert Hills Chapel, 6500 E. Bell Rd., Scottsdale.