Bella Vista students earn credits through giving back
April 28, 2010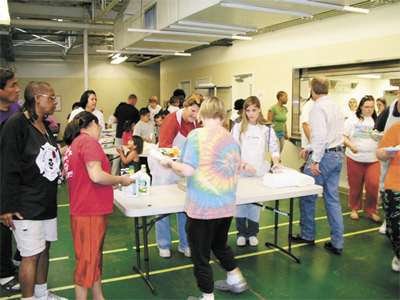 CAVE CREEK – On April 21, several National Honor Society (NHS) and National Junior Honor Society (NJHS) students visited the Watkins overflow shelter where they served dinner to those less fortunate.

"Our students enjoyed the experience and look forward to continuing to do their part for others," says Lisa Artenian, principal of Bella Vista. "Bella Vista's involvement with NHS and NJHS is a year-round commitment, so our students will continue to meet and provide their ongoing support throughout the summer months."

The students, who were joined by members of Desert Mission Methodist Church, will visit the shelter monthly to complete their service hours.
Bella Vista Private School offers a superior education to prepare its students for success in the 21st century and beyond. We challenge students to succeed in a global economy as future leaders and role models in all aspects of life.