New Track Coach Geoff Johnson: right man, right time, right sport
By Pete Mohr | March 24, 2010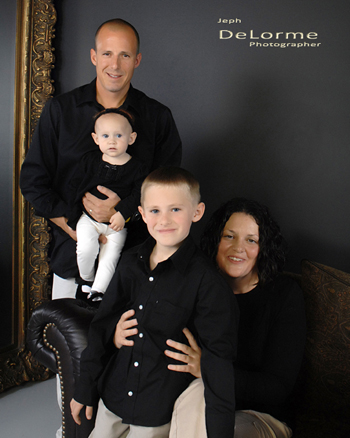 CSHS – What makes Coach Geoff Johnson the right man at the right time? Listen to Coach Geoff Johnson speaking to Sonoran News following March 22 practice: "My passion for kids and the sport (track) really drives me!

I love it that in a team sport, an athlete's individual achievement is genuinely acknowledged by his or her teammates."

Falcons "out" for track this winter/spring at 112 strong top the century mark for the fifth consecutive season. It is, indeed, "a beautiful thing" (at least to this writer) to see over 100 young athletes striving to improve their individual "bests" while enjoying camaraderie with their teammates: what high school sports are supposed to be all about.

When not overseeing his track athletes, Geoff Johnson teaches World History and (Arizona) American History at Cactus Shadows. Johnson, who'll turn 36 come August 21, was born and grew up in the Rockford, Ill. area. A track (distance events) and cross country runner at Belvidere High School (1993), Johnson entered Western Illinois University; but a serious auto accident in his freshman year ended his running career and temporarily suspended his collegiate education.

Geoff won his most important "race" in 2000, when he married Chicagoan Cherish Schmid. Three years earlier, when Cherish earned her teaching degree from Rockford College, "She totally inspired me!" Johnson acknowledges. To Rockford he went, receiving his teaching degree in 2004. Almost immediately thereafter, the Johnsons looked west for opportunity. Cherish was hired by Cartwright School District; and through his targeted Internet search, Geoff later signed on at CSHS as an American History teacher for the 2004-2005 school year. The Johnsons, who live in Glendale, proudly parent Riley, 6, and Sophia, 16 months.

A Cross Country assistant coach for Head Coach Patty Egan starting in 2005, Johnson "mentored" in 2009 under (then) Head Track Coach Jim Marando for the head track coaching position, to which he was appointed by (then) CSHS Athletic Director Leonard Suarez at mid-fall 2009.

After almost six months on the job, what's Johnson's evaluation? "Everything's going very smoothly," he calmly assesses, enthusing to this writer, "I'm working with the best"! Meaning Assistant Coaches Egan (sprints), Doug McFetters (broad and triple jumps and hurdles), and Marando (shot and discus). He first praised his three volunteer assistants Jeff Kratzke (distance runs), Mike Markham (vaulters) and Andrew Kezele (high jump).

What are Geoff Johnson's goals? "First, to ensure the continuation of Cactus Shadows' track tradition; and then, if we can, to better it."

I believe this modest, quiet-spoken first-year coach will prove to be the "right man" to accomplish both. Good luck, Geoff!