St. Patrick's Day Celebration

March 10, 2010

Wednesday, March 17, 5 – 9 p.m.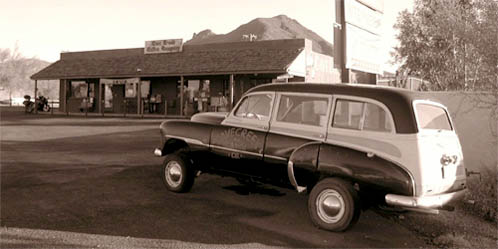 On Wednesday, March 17 Cave Creek Coffee Company and C4 Martini & Wine Bar celebrate the St. Patrick's Day holiday with live music, seasonal beverages and cuisine. The restaurant/coffee house will offer Guinness beer on tap, and specialty menu item, corn beef and cabbage mixed with carrots, celery, onion, fresh herbs and jalapeños by Chef de Cuisine Erin Nells.

Guests dressed in St. Patrick's Day "green" attire will enjoy $2 "green" beer specials throughout the evening.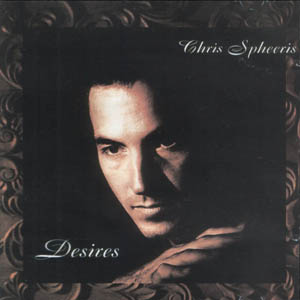 Chris Spheeris performs a live concert
Saturday, March 27, 7:30 p.m.
Doors open at 7 p.m.

Emmy Award-winning recording artist Chris Spheeris performs a live concert at Cave Creek Coffee Company singing inspiring and evocative original songs as well as instrumental compositions on the piano and guitar. His songs are personal, intimate, warm and vulnerable. Disarmingly candid and lighthearted as well as deeply philosophical, Spheeris takes his audience on an emotional and spiritual journey filled with intimacy, humor and joy. Spheeris has been composing and recording soundtracks for three decades, having songs appear on TV shows, documentary films, Olympic competitions, miss universe pageants, commercials, NPR radio, pop songs, satellite and syndicated programs.
With a distinct selection of in-house varietal coffee roasts and blends, Cave Creek Coffee Company also offers a wide selection of wine, beer, infused martini selections, and delicious food and desserts.

Please call 480.488.0603 or visit www.cavecreekcoffee.com for more information.

Cave Creek Coffee Company is located at 6033 E. Cave Creek Road, Cave Creek.
THE JOHN CORBETT BAND to perform March 18 at
Harold's Cave Creek Corral
March 10, 2010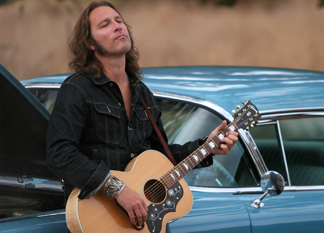 CAVE CREEK – Actor John Corbett and his country band return to Harold's Cave Creek Corral for a special performance on Thursday, March 18 at 7:30 p.m. Known for taking country music's earthy emotionalism and giving it a rowdy, rocking kick, The John Corbett Band had such a great time performing at Harold's in July of last year, they were excited for another chance to entertain an appreciative, fun crowd of fans.

Danny Piacquadio, managing partner of Harold's Cave Creek Corral, said several John Corbett fans were disappointed in July when Harold's was fully booked.

"We never like turning customers away, so please buy your tickets early as we anticipate this event will sell out quickly," he said. "While John is best known as an actor, his fans also appreciate him for his music."

Corbett has always brought an easy grace to his roles, whether in the acclaimed TV series Sex and the City and Northern Exposure or in the hit films My Big Fat Greek Wedding and Raising Helen. His music carries the same natural, down-to-earth spirit.

"Music has always been central to my life, much more so than acting," Corbett said. "Acting is how I make my living. Music has always been a passion. It's something I love, something I can't live without."

Corbett grew up in Wheeling, West Virginia, a blue-collar mining and steel mill town on the Ohio River that is famous as a music center. He and his mother lived in an apartment five blocks from The Capitol Music Hall, home to the Wheeling Jamboree, now known as Jamboree USA.

Soon after moving to California in 1986, a friend introduced him to a 15-year-old hotshot named Tara Novick, a rockabilly guitarist who later formed a well-regarded L.A. band, The Voodoo Boys. Corbett and Novick continued to play music together for fun after the actor scored his first big role as philosophical deejay Chris Stevens in the acclaimed TV show, Northern Exposure.

The first time Corbett appeared on The Tonight Show, he asked if he could bring his band and perform a song. The talent director hesitated, asking for a tape. Corbett didn't have anything recorded, but he pressed the issue, and the talent director suggested he show up two hours earlier than usual to audition. He got the nod and was allowed to appear, a rare case of a musician getting a coveted performance on the late-night talk show without a record deal, or even a record at all.

Harold's is offering advance general admission tickets for $20, or $25 tickets at the door. A VIP ticket for $50 includes a 6:30 p.m. dinner and a "meet and greet" with John Corbett. For general admission, doors open at 7 p.m. Tickets can be purchased at Harold's Cave Creek Corral, 6895 E. Cave Creek Road; via phone at 480-488-1906; or online at www.Ticketmaster.com. For information visit www.haroldscorral.com.