Cave Creek's Fiesta Days Queen Pageant
By Weslie Swift | March 3, 2010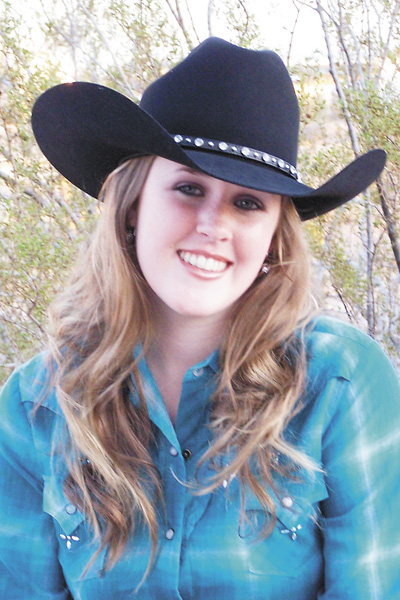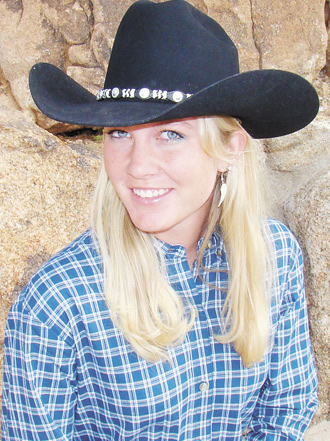 CAVE CREEK – There's going to be some tough competition at this year's Queen's pageant as Shae Couch, Amanda Barlow and Felicia Havins take the stage to impress the judges and possibly join former royalty Nicole Fisher and Bailey Gonzales. At 10 a.m. on March 6 the pageant will begin with the horsemanship competition at the Cave Creek Memorial Rodeo Grounds.

Following a rest period, the contestants will present their speeches and model at Satin Patio, located at the Silver Spur, around 6 p.m. There the girls will be awarded prizes for various categories, and the new Cave Creek Queen will be announced.

The winner will not only receive the title but will also ride in the Fiesta Days Parade, work the Fiesta Days Golf Tournament Banquet and other Fiesta Days events, make television and radio appearances and remain our local Queen until next year's Cave Creek Queen's Pageant.

The Queen's Pageant isn't just a competition about who will preside over Cave Creek. It is also a learning process. The Queen's Pageant handler, Louise Ross, states, "I get them [judges] to write down as many comments as they can so the girls can learn."

Silver Spur will cater the event and Rocco Wachman, famous for his role in six seasons of Country Music Television's Original Series "Cowboy U," will make an appearance. A silent auction will also be held.

Seventeen year old Shae Couch, competing for the Teen Queen title, has competed in High School Rodeo Association events such as break away, roping and goat tying. Amanda Barlow is a Queen's contestant with an intense passion for horses and an ambition to become a Girl Scout leader. Felicia Havins, who is also competing for the Queen's title, is training to become a certified riding instructor for children with disabilities.

With such an impressive array of contestants, Cave Creek eagerly awaits the pageant and the crowning of our next Queen.

For tickets contact Louise Ross: 602-743-4348. More information can be found at www.cavecreekrodeo.com.
Celebrities and artists give time, talent
March 3, 2010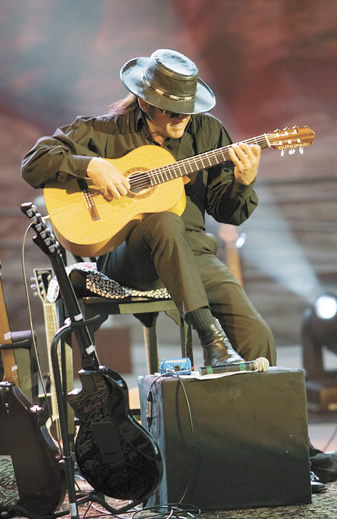 CAVE CREEK – On Saturday, March 6, from 10 a.m. to 10 p.m., el Pedregal will host the Cave Creek Music Festival, an all day musical event that features 20 big name celebrities, artists and activities to benefit the community.

Don't miss the kickoff party on Friday, March 5 at Hideaway Grill. We'll feature local performers, and a raffle to raise money for Phoenix Children's Hospital. Come for some great entertainment, show off your ride, indulge in good food and drinks and meet some new friends!

Cave Creek Music Festival will boast performing artists including Esteban, Easton Ashe, Daisy Train, Arizona Blues Project with Chuck Hall, Al Ortiz, John Dubac and Chicks with Picks, among others, all of whom are giving their time and talent.

Non-profit organizations including the Desert Foothills Community Association, the Boy and Girl Scouts and the Foothills Food Bank, schools, the Cave Creek Chamber of Commerce, the Carefree/Cave Creek Chamber of Commerce and Rodger Hansen, a local State Farm business agent who is desperately in need of a liver transplant will be helped.

In addition, a silent auction will be held with several original paintings, lithos and posters from Santé Fe artist, Pablo Antonio Milan; signed instruments from celebrities and musicians, and artwork from the Thunderbird artists.

An all day pass is $15. Thunderbird artists are free. For more information visit www.cavecreekmusicfest.com.

Courtesy Photo, Esteban
Comedy and Dance coming to Scottsdale Center for the Performing Arts in March
March 3, 2010

Actor and Comedian Martin Short featured in an evening of musical comedy
March 13–14, 2010 Saturday @ 8 p.m. and Sunday @ 7:30 p.m.

Martha Graham Dance Company showcases Masterpieces of Modern Dance
March 19–20, 2010, Friday and Saturday @ 8 p.m.
MORE ...