Obituary
February 24, 2010

Vance A. Larson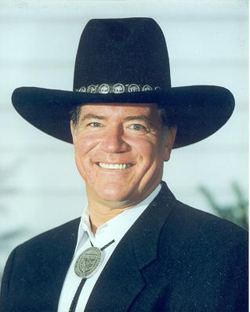 Prolific Artist of Cave and Spirit Paintings
and Abstract Expressionism
June 15, 1951 – February 14, 2010

Vance A. Larson, a prolific and world-renowned artist of cave and spirit paintings and abstract expressionism, was found dead in his Cave Creek, Arizona home on Feb. 14, 2010. He had been fighting cancer for over three years.

Larson was born on June 15, 1951 in Lincoln, Nebraska to John Bertrand Larson and Shirley Glynn Lockwood. During his youth his family lived in the Minneapolis, Minnesota area, and later in Concord, Massachusetts and Manchester, Connecticut. He studied at Paier School of Art in New Haven, Connecticut, and later at the Minneapolis College of Art and Design.

In his early career Larson was a charcoal and pastel portrait artist in New Orleans and throughout the U.S., and became known as one of the best black and white portraitists in the Western U.S. In 1980 he moved to Southern California and began painting dreamlike abstract pastels of soft yet vivid colors. Well-known works from that period include "Catch Your Dreams Like Thunder" and "Running As Free As The Wind." In 1995, his deep love and respect for aboriginal cultures led him to move to Cave Creek, Arizona, where he developed a style of unique cave and spirit paintings and ancient hunt scenes. Of the more well-known works from that period include his best-selling "Kokopelli Gold."

During the course of his career Larson painted over 10,000 original works of art and won over 30 Best of Show awards in major U.S. art shows. His paintings can be viewed in prestigious office buildings and hotels, museums, and fine art galleries throughout the world.
A generous, cheerful, passionate and magnanimous man, Larson was often described as being "larger than life." While a young portrait artist in 1979, he and Cynthia Samuel of New Orleans had a daughter, Athena Diane. In 1989, when he lived in Southern California, he was married to Leslie Ladd of Westlake Village, and had a second daughter, Dana Flora, from that union. Their marriage ended in divorce.

Larson is survived by his daughter, Athena Samuel, and a grandson, James Jacob Wells, of Jackson, Mississippi; his daughter, Dana Flora Ladd, of Los Angeles; his mother, Shirley Lockwood Larson, and step father Bud Kraeling of Minneapolis; his brother, Mark Larson, of Minneapolis; and his twin sister, Valerie Haynes, of Gilbertsville, New York.

A Memorial Show of Larson's art will be held at the Thunderbird Fine Art & Wine Festival in downtown Carefree, March 5 – 7, 2010. A Remembrance Gathering will be held at Harold's Corral, 6895 E. Cave Creek Rd, Cave Creek, on Saturday, March 6, at 6 p.m. Friends of Larson, and devotees of his art, are invited to attend.