Obituaries
February 17, 2010

Mary Dolores Capri

Mrs. Mary Dolores Capri, born Aug. 24, 1923, passed away on Monday, Feb. 8, 2010 at 86 years young. She is survived by her husband Frank J. Capri, 91; son and daughter-in-law Russell F. and Heather Capri; grandchildren Mary Rose and Joseph Capri.

Dolores was a devoted wife, mother and devout Catholic. Frank and Dolores were married for more than 67 years.

The Capri's moved to Arizona following WWII in 1949. She spent her life as a homemaker, actively involved in St. Theresa's Parish and many school/ community activities and committees. Dolores was also very involved in the Carefree/Cave Creek Community Social Club.

She will be greatly missed.
Francis Burell Osen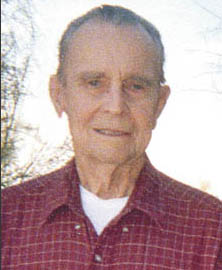 Francis Burell Osen 87, passed away Jan. 31, 2010, after a long illness.

He was born in Mitchell, S.D. and attended Agricultural School at Brookings, S.D. He served in the U.S. Army in WWII. He worked for Motorola for 21 years and made many friends there.

He is survived by a sister Virginia Nulph and brother Arlis of Mitchell. As well as his wife Harriet, son Craig Osen; of Rodeo, Calif. and daughters Kathleen Carpenter and Judith Andrews of Cave Creek.

Funeral arrangements are pending.


Frank J. Sackton

Retired Army Lieut. General Frank J. Sackton was born in Chicago, Ill., Aug. 11, 1912. He served in the Illinois National Guard for 10 years and in the Regular Army for 30 years. He retired in 1970 after serving his last four years as the Comptroller of the Army.

He served in every troop unit from the Infantry squad to command of an Army Corps.

During World War II he participated in the battles of Kwajalein in the Marshall Islands, New Guinea, Moratai in the Celebes, and Leyte and Luzon in the Philippines. During the Luzon campaign he was awarded a battlefield promotion to the grade of Colonel.

After the war he was assigned to Tokyo where be became Secretary of the General Staff for General MacArthur during the Occupation of Japan. Other assignments were on the Army General Staff in Washington as Chief of the European Area of Operations, Deputy Chief for Army Operations, and Secretary of the Army General Staff.

He also served as Chief of the Army Mission to Turkey, and Chief Planning Officer for the task force that detonated the first hydrogen bomb in 1952. Subsequently he served as Deputy Chief for Planning for the Joint Chief of Staff.

His military decorations include the Distinguished Service Medal, the Silver Star, Legion of Merit (5 awards), Bronze Star (3 awards) Air Medal and the Combat Infantry Badge.

After retirement from the Army, he came to Arizona where is served for four years as special assistant to Governor Jack Williams. He has been on the faculty of Arizona State University since 1976. In addition to teaching as a Professor of Public Affairs, he served as founding Dean of the College of Public Programs, Vice President for Business Affairs, and Directors of Strategic Planning.

He was a member of the state Personnel Board for five years, and a member of the Governor's Regulatory Review Council for 11 years. He was a member of the American Legion, and the Military Order of the World Wars.

Local Services will be private. Memorial services will be conducted at Fort Myer, Va., with interment at Arlington National Cemetery.

Memorial contributions may be made to the Scholarship Fund, School of Public Affairs, Arizona State University, Tempe, Arizona 85287-0603, or the Westminister Assistance Fund, Westminster Village, 2000 N. 90th St, Scottsdale, Arizona 85260.