Obituaries
February 10, 2010

Raymond F. Brolley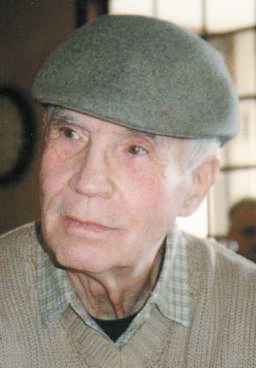 Raymond F. Brolley, 85, of Oglesby died at 8:03 a.m. Feb. 2, 2010, in his home.

A Memorial Mass will be at 11 a.m. Saturday in Holy Family Church, Oglesby. The Rev. Michael Andrejek will officiate. Burial will be next week at Ladd Cemetery.

Visitation will be 3-7 p.m. Friday in Holy Family Church. Arrangements are through Prey-Mueller Funeral Home, Oglesby.

Mr. Brolley was born Feb. 20, 1924, in Spring Valley to Richard and Mary Ellen (Rogers) Brolley of DePue. He married Therese Perona on June 9, 1956, in St. Anthony's Church, Spring Valley.

He attended DePue High School, St. Bede College, La Salle-Peru-Oglesby Junior College, University of Chicago, and earned his bachelor's and master's degrees from the University of Illinois.

He was a decorated U.S. Army veteran of World War II serving in the Central European and Pacific theaters of operation from 1943 to 1946.

He taught at DePue Grade School (1950-52), and taught English at La Salle-Peru Township High School (1952-67) and Illinois Valley Community College (1967-87). He also taught at St. Bede Academy.

He was a member of Holy Family Church, American Federation of Teachers Local 1810 and Sigma Chi fraternity.

Survivors include his wife; three sons, Vince (Donna) of Oglesby, Fran of Peru and John (Laura) of Frankfort; five daughters, Mary of Houston, Texas, Linda (John) Wood of Peoria, Bernadette (Scott) Cooley of Western Springs, Anne (Paul) Brolley-Traverso of Naperville and Paula (Tom) Robinson of Fairbury; 24 grandchildren; one great-grandchild; two sisters, Rita (Sy) Bacidore of La Salle and Mary (Dirk) West of Santa Cruz, Calif.; and one brother, William "Billy" of Peru.

He was preceded in death by two brothers, Roger and Dick; and one sister, Margaret Wilson.

In lieu of flowers, memorials may be directed to The Southern Poverty Law Center or IVCC Foundation.

Obituary and photograph reprinted with permission from News Tribune.
Germaine Rooney
April 22, 1943 – January 31, 2010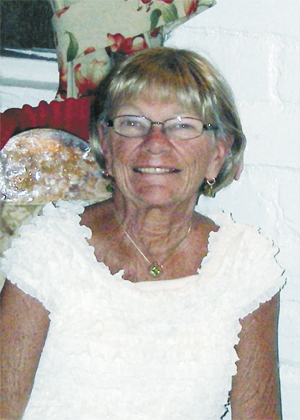 Longtime Carefree resident Germaine (Dettloff) Rooney, surrounded by her family, passed away at home after a courageous battle with colon cancer.

Germaine was a member of the Boulder Golf Club and Our Lady of Joy Catholic Church. At her Boulder home she enjoyed lounging poolside, reading novels or planning her next world travel excursion. She also loved cooking and crocheting afghans for her 9 grandchildren: Liam, Mary Kate, Hugh, Jack, Jake, Grace, Elaine, Ryan and Leah.

Germaine was the beloved wife of John E, (Jack)) Rooney; loving her mother of Kathleen, John (Kristin) and Colleen (Ryan) Bradley; sister of Tom, Gerald and Lynette.

Visitation and a Funeral Mass will be held in Chicago, Friday, February 5, 2010.

The family requests in lieu of flowers, memorials may be made to UCAN-The John E,. Rooney Dynamic Scholarship, attention: Barb Stone, 373 N. Mozart St., Chicago, IL 60618. Visit www.ucanchicago.org.