Valentine's Day – Oh, what to do? What to do?
February 10, 2010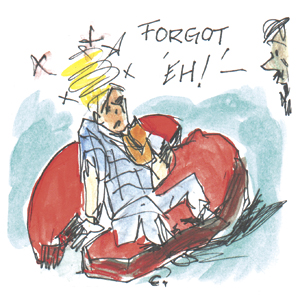 How about treating your favorite Valentine (and yourself) to something really special! We highly recommend that over the weekend you experience as many of these 'most popular' local establishments as possible. You might want to think of it as a Valentine's Weekend Marathon.

Why are they popular with locals? Because they offer just what you're looking for at just the right price. Looking for coupons, great deals and Valentine's Day specials? Check this page, their websites or call them for more information – and The HUB at SonoranNews.com will soon have the week's greatest deals our area businesses can think up for you!

For your Valentine Weekend Marathon meals (not in alphabetical order):
Silver Spur: Lunch, dinner, 6245 E. Cave Creek Rd., 480-488-3317, www.silverspur.com.

Indian Village: All day 9:30 a.m. – 5 p.m. Downtown Cave Creek. 480-488-2827.

34 Easy Street: 480-595-9909, Carefree, www.34easystreet.com.

C4 Martinis and Fine Wine: Lunch and dinner, 6033 E. Cave Creek Rd., Cave Creek,
480-488-0603, ww.CaveCreekCoffee.com.

The Horny Toad: Lunch and dinner, 480-488-9542, 6738 E. Cave Creek Rd., www.TheHorneyToad.com.

Cocomo Joe's: Complimentary transportation Fri. & Sat, 6 p.m. – close. Call Coop at 602-388-3066, 28244 N. Tatum Blvd., 480-538-8008.

Saguaro Grille: Breakfast, lunch and dinner, 99 East Street, Carefree, 480-575-0021, www.Saguarogrille.com.

Heart and Soul Café: Breakfast, lunch and dinner, 4705 E. Carefree Highway, 480-595-7300.

Saba's: Lunch and dinner, 480-575-6574, 37555 Hum Road, Carefree

Marzano's: Lunch and dinner, 6554 E. Cave Creek Rd., 480-488-2224.

Buffalo Chip Saloon and Steakhouse: Lunch, dinner, 6811 E. Cave Creek Rd., 480-488-9119, www.buffalochipsaloon.com.

Harold's Cave Creek Corral: Breakfast, lunch, and dinner, downtown Cave Creek, 480-488-1906, www.HaroldsCorral.com.

If you're doing the cooking to warm your Valentine's heart make it extra special:

Suzanne's Hot Stuff: Sauces, salsas, marinades and more. 6245 E. Cave Creek Rd., 480-488-1277, www.SuzannesHotStuff.com.

Renee's Desert Rub: Available at AJ's Fine Foods, Shades of the West, Scottsdale Pantry,
Desert Botanical Gardens, Queen Creek Olive Co., and online at ArizonaEmporium.com.

Up for a little excitement with your Valentine? How about heading out for the races at Turf Paradise, off of 19th Ave., just south of Bell Rd., 602-942-1101, www.turfparadise.com.
Seeking something a bit more intellectual? February is Author's Month at the Cave Creek Museum: Linda Voremberg, author of Robbie: A Journey of Hope, Saturday, Feb.13, 2 p.m., 480-488-2764, www.cavecreekmuseum.org.

For total relaxation, whether you have a long weekend or just a night or two: Carefree Resort and Villas will make it Valentine Special. Accommodations start at $99 a night and include breakfast for two. 37220 N. Mule Train Rd., Carefree, 480-488-5300,
www.carefree-resort.com.