Obituaries
February 3, 2010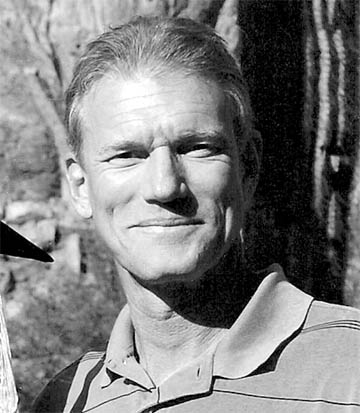 James Gregory Brecher

James Gregory Brecher died unexpectedly on Saturday, Jan. 30, 2010.

Greg was born July 28, 1955 in Peoria, Ill. to Martha Arnold of Cave Creek, Ariz. and Lt. Col. James Brecher, Las Vegas, Nev. He graduated from Paradise Valley High School in Phoenix and West Point Military Academy. After serving in the U.S. Army, he returned to Phoenix in 1981 to raise his family and pursue a career in mechanical engineering. His design and oversight were integral to many valley commercial buildings and complexes such as Kierland.

While he was an avid bicyclist and sports enthusiast, the center of his life was always his family, including his wife Becky and children Ghislaine, James Matthew, Benjamin and Callie. His friends and family can never replace his fierce independence, ever-quick intellect, energy, compassion and hilarious story telling.

In addition to his wife Becky and four children, he is survived by son-in-law Aaron, mother Martha Arnold, father and step-mother, Jim and Miko Brecher, grandmother Murlea Roberts, sister and brother-in-law Alisa and Steve Oujiri and sister Tara.

A reception will be held on Thursday, Feb. 4, 5 - 8 p.m., Heritage Funeral Chapel, 6830 W. Thunderbird Road, Peoria. Funeral Service will be Friday, Feb. 5, 11 a.m., Christ Church of the Valley (Palo Verde Room), 7007 W. Happy Valley Road, Peoria. The Military Service will follow, 2:30 p.m., the National Memorial Cemetery of Arizona, 23029 N. Cave Creek Road.
In lieu of flowers, the family requests donations be made to LIVESTRONG, the Lance Armstrong Foundation.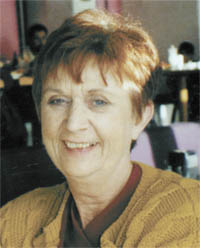 Patricia Somsen George
Dec. 13, 1932 – Dec. 10, 2009

Long-time Cave Creek resident Patricia George, 76, passed away peacefully Dec. 10, 2009 at Mission Hospital in Mission Viejo, Calif., after a long illness. She was the daughter of Frank Somsen and Gladys Marshall Somsen of Hailey, Idaho and wife of John H. George, a former Idaho State Representative and publisher of the Lincoln County Journal in Shoshone, Idaho during the 1960s.

The George family moved to Cave Creek in 1970, where John owned and operated Rowdy's Drive-In during the early 1970s – later becoming a real estate broker – while Pat was happy being a homemaker raising three children.

Pat will be lovingly remembered for her gregarious nature and positive attitude, and as a caring wife, mother and grandmother. In her later years she loved attending gatherings of the Cave Creek Mothers Club and catching up with old friends and acquaintances.

She is survived by: her children, Marshall George of San Francisco, Calif., Stephanie Deamon of Coto de Caza, Calif., and John George, Jr. of Couer d'Alene, Idaho; grandchildren Taylor, Mitchell and Charles Deamon; and extended family members. She was preceded in death by her husband, parents and siblings.

A memorial service will be held this summer in Hailey, Idaho (date to be announced). Those who would like to attend may contact her son, Marshall, by e-mailing him at mg1102@comcast.net.