Business to Business | February 3 – 9, 2010
The Horny Toad is having a Memoriabilia Auction to benefit the Cave Creek Foothills Foodbank. Items are located in the Lounge area. Auction closes Sunday at 3 p.m. The Horny Toad is located at 6738 E. Cave Creek Rd. For more information call them at 480-488-9542.

Mountain State Electric has been serving North Scottsdale for 25 years. Upgrade your lighting, install ceiling fans or new circuits, no matter what your electrical need, call the Lyting Guy at 602-316-6666 or email him at Lytingguy@cs.com.
The Pain MDs are now open at 2525 West Carefree Highway, Building 5, Suite 134 and accepting new patients. Please see their ad in this week's paper.
Remember that on Sat. Feb. 6, Posh Pet Boutique has a photographer coming to take Diva Dog photos benefiting PAC911 charities, and will be judging to choose the winner(s) of this contest to find the valley's biggest Diva or Divo! They are located at 23269 N. Pima Road, Suite 123 and can be reached at 480-473-8585.
Are you having difficulty losing those few extra pounds? Call the experts at Z-Weight Loss and lose 15 to 30 pounds in 30 days! They are located at 28230 N. Tatum Boulevard. Call Michelle at 480-570-9200 or visit them online at www.z-weightloss.com
Happy New Year – Happy new Yoga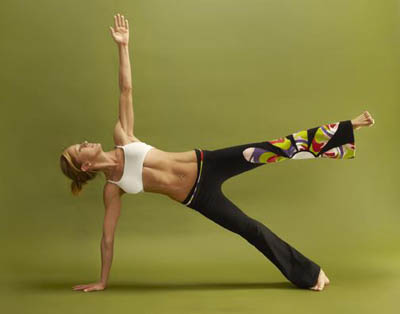 CAVE CREEK – The New Year brings new beginnings and a new yoga for you! Yoga Lila8, a new yoga studio in Cave Creek, was opened just a few months ago by Sandra Waitt. She is excited to share the yoga experience of body, spirit and mind connection with the community.

The studio has already undergone a facelift, redesigned into an open room, perfect for 10-12 participants. The studio offers a friendly, warm, judgment-free environment where students of every age and ability are welcome.

Sandra Waitt, a 200-hour Vinyasa yoga certified instructor, has been practicing yoga for several years. She found a new respect for her practice after rigorous training for running events and intense weight lifting resulted in debilitating body pains and a diagnosis of rheumatoid arthritis. "I left a stressful, 10 year, 50-60 hour week, job and committed myself to a healthier future," says Waitt. Sandra has overcome her health issues by finding balance in her life, including daily meditation and her yoga practice. "I still run once a week," she said, "and I continue to find the benefit of weight-bearing activities; however I'm now in touch with my body, my breath and the connection to my mind and spirit."

Sandra's mantra is: "The practice of yoga is fundamentally an act of kindness toward oneself. This idea is often forgotten, but my approach to teaching is warm, non-judgmental and responsive to each individual's differences and needs."

Her studio offers 10 classes a week and she also teaches private sessions in individual homes and workplaces. Her classes include:
Restorative Yoga: designed to replenish, restore and reveal the well spring of energy within. Watch fatigue and stress melt away, and blissful balance return.
Basics Yoga: a class for everyone, whether new to yoga or wishing to refresh their knowledge of basic yoga poses. Class includes fundamental poses to improve strength, flexibility, focus and balance with an emphasis on proper body alignment techniques.
Flow Yoga: the dynamic flow of poses linked with the power of breath and meditative focus. Moving from one pose to another as you inhale and exhale, you will build strength, flexibility, and steadiness in your practice. Vinyasa Flow clears the mind and recharges the nervous system.

Yoga Lila8 is located at 37608 N. Cave Creek Road, Suite 104. Appointments can be made at www.yogalila8.com. Drop-ins are welcome. Send requests for Private or Small Group Instruction to yogalila8@gmail.com.

Yoga Lila8 has partnered with Yoga Bear, a national 501(c)3 non-profit organization dedicated to providing cancer survivors with opportunities for wellness and healing through the practice of yoga. A fundraising event will be held at the Yoga Lila8 studio on Valentines Day, Feb. 14 from 10 a.m. to noon. The theme is Loving Yourself and will include two Yoga Classes: a Basic class of fundamental yoga poses followed by a Restorative class, focusing on relaxation and rejuvenation. Come participate in one class or both! RSVP: yogalila8@gmail.com or 602-332-6040.