Garrison Keillor Jan. 28, 2010, Thursday at 7:30 p.m.
Celebrity Theatre, Phoenix
January 20, 2010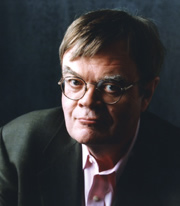 SCOTTSDALE – Scottsdale Center for the Performing Arts will present Garrison Keillor on Thursday, Jan. 28, at 7:30 p.m. at Celebrity Theatre in Phoenix.

Single tickets for the performance are available for $65 through the Scottsdale Center for the Performing Arts website at www.scottsdaleperformingarts.org or through the box office at (480) 994-ARTS (2787).

A limited number of Up-Close-and-Personal tickets also are available for $150, which include premium seating (or the best available seats if premium seating is no longer available), followed by a private reception with Mr. Keillor.

Charming, witty and always entertaining, writer and humorist Garrison Keillor is best known for his wildly popular variety show A Prairie Home Companion, heard by millions of listeners each week on public radio. In this special one-night engagement, Keillor share his hilarious stories about the people of Lake Wobegon and more.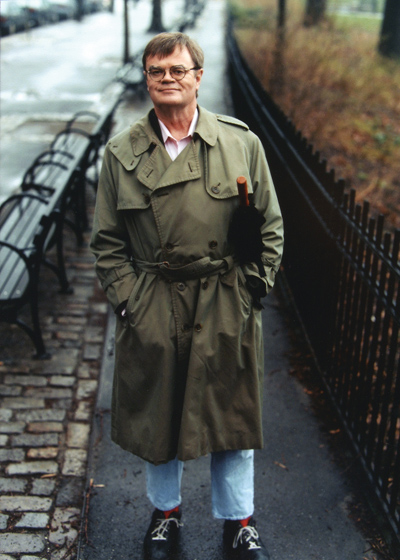 Keillor is the author of numerous books, most recently Liberty: A Lake Wobegon Novel (2008), Life Among the Lutherans (2009) and Pilgrims: A Wobegon Romance (2009). He also wrote and starred in the 2006 movie adaptation of A Prairie Home Companion, directed by Robert Altman. Keillor has received numerous honors, including a Grammy Award for his recording of Lake Wobegon Days, two Cable ACE Awards and a George Foster Peabody Award. He has traveled throughout the country performing with leading orchestras, on his own in one-man shows and on tour broadcasts of A Prairie Home Companion.

LOCATION AND PARKING
Celebrity Theatre is located in Phoenix at 440 N. 32nd St., north of East Van Buren Street. Parking is available on site.

ACCESSIBILITY
Please contact the Scottsdale Center for the Performing Arts' patron services box office at (480) 994-ARTS ext. 2 [TDD: (480) 874-4694] for information about available performance accommodations.

SCOTTSDALE CENTER FOR THE PERFORMING ARTS
Opened in 1975, Scottsdale Center for the Performing Arts presents a dynamic, culturally diverse season of dance, jazz, classical and world music, theater and satire. Approximately 2,000 performances, educational programs, festivals and other events are showcased annually serving more than 300,000 people and contributing substantially to Scottsdale's high quality of life and vibrant arts scene. Performances take place in the Center's newly renovated 848-seat Virginia G. Piper Theater and 137-seat Stage 2 as well as the 2,000-seat amphitheater on the grounds of the Scottsdale Civic Center Mall. The Center's youth education and outreach programs reach more than 50,000 school children each year, and its free events are available to the entire public. The Center also produces the award-winning Scottsdale Arts Festival every March; Sunday A'Fair, a series of free outdoor music festivals held on Sunday afternoons from January to April; and Native Trails, a collaboration with the Fort McDowell Yavapai Nation and the Scottsdale Convention & Visitors Bureau that features free demonstrations of Native American arts and culture from January to April. Open daily and during performances, The Store @ Scottsdale Center for the Performing Arts offers hand-crafted jewelry, accessories for the home, imaginative toys, recordings, books, greeting cards and more.

The Scottsdale Cultural Council, a private nonprofit 501(c)(3) organization, is contracted by the City of Scottsdale, Ariz., to administer certain City arts and cultural projects and to manage the City-owned Scottsdale Center for the Performing Arts, Scottsdale Museum of Contemporary Art and Scottsdale Public Art Program. The programs of the Scottsdale Cultural Council are made possible, in part, by the support of members and donors and grants received from the Arizona Commission on the Arts through appropriations from the Arizona State Legislature and the National Endowment for the Arts.

HOW TO REACH US
Scottsdale Center for the Performing Arts
7380 E. Second St.
Scottsdale, AZ 85251
Box Office: (480) 994-ARTS (2787) ext. 2
TDD: (480) 874-4694
Web: www.scottsdaleperformingarts.org
E-mail: info@sccarts.org
Fax: (480) 874-4699