Obituaries
January 13, 2010

Christopher Lee Beazley | Florence Eva Daugherty


Christopher Lee Beazley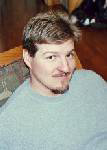 Christopher Lee Beazley, 32, of Pinetop-Lakeside, Ariz., died in a fatal car crash the morning of Jan. 4, 2010 in Show Low, Ariz.

The beloved son of Lee and Martha Beazley of Cave Creek, brother of Allisa and April; devoted husband of Krista (George); and adored father of Casey (10), Kohl (7) and Kiana (3).

Chris graduated from Barry Goldwater High School in 1995; then earned a degree in wildlife biology from Northern Arizona University where he met his future wife and friend for life, Krista. The two were currently working for the White Mountain and San Carlos Apache Tribes as biologists.

As a youth, Chris interned for the Adobe Mountain Wildlife Refuge. Later, he served with Flagstaff Search and Rescue, Big Horn Sheep Society, the White Mountain Four-H youth program, and the W.M.U.S.D.

As an example to his children, Chris showed his deep respect for Apache traditions by learning beading, moccasin making, leatherwork, bow and arrow construction, and taxidermy.

Chris will always be remembered for his good heart, kind words, and bright smile. Above everything, amid all life's trials, Christopher's faith in Jesus Christ carried him through. Services were held at the First Baptist Church in Pinetop.

Contributions for his family may be made to: Chris Beazley Memorial Account through Wells Fargo Bank #5283482007.
Florence Eva Daugherty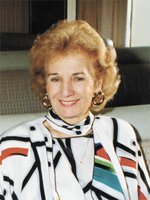 Florence Eva Daugherty passed peacefully on Jan. 2, 2010. She came to live in Arizona in 1948 from Quebec, Canada. She was an avid horseperson most of her adult life and was one of the founding members of the Arabian Horse Association of Arizona. She excelled in her classes and graduated from Scottsdale Community College at age sixty. She was fluent in four languages and traveled extensively. Florence is survived by her sisters Gilbert, Colette, Nicole and her brother Marcel.

T'was hard to part with one so dear, we little thought your tie was near; farewell dear one, your life is past. Our love for you to the end will last.