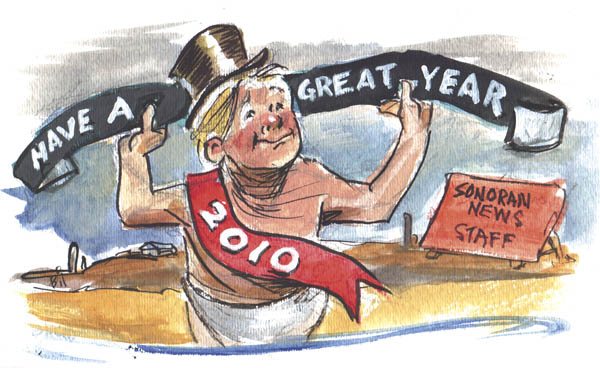 Sub shops shuttered in shopping center
December 30 , 2009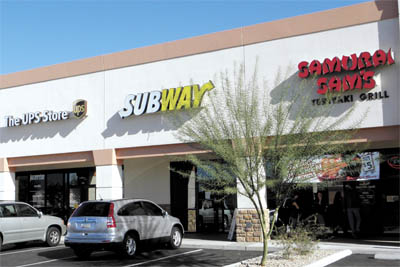 Both Subway and Quizno's located in the Fry's shopping center on Carefree Highway have been shuttered by the landlord. The notice posted on the door of Subway states "because of various defaults" under the lease dated May 21, 2001 between Regency Centers LP and Subway Real Estate Corp., the owner's predecessor, Armacost/ Saltair Carefree LLC, B & F Carefree LLC and Woodman-Osborn Carefree LLC "have chosen to exercise its right to take possession of these premises … the owner has chosen to assert its landlord's lien on all non-exempt property owned by any non-bankrupt tenant, subtenant or assignee located herein." According to the notice, the lease remains in effect, despite the repossession of the premises.

'Welcome home' committee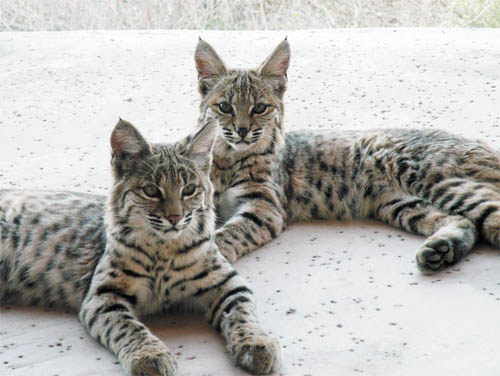 Dianna Bastian and her husband recently had these wild visitors welcome them to their new home in the Troon North Talus subdivision. These bobcats came to their back patio to get a little R&R shortly after they moved in. At first they seemed to be more interested in the family pooch and didn't mind the photo shoot. They didn't feel threatened so one pounced to the ledge of the patio and took a siesta snooze.
And some got a lump of coal …
December 30, 2009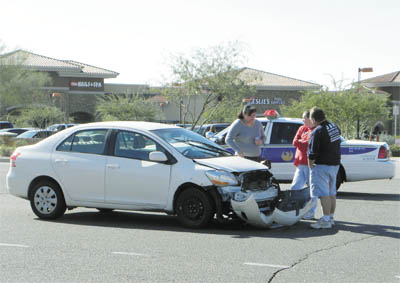 The afternoon of Christmas Eve brought the misfortune of an accident to the drivers of these two vehicles on 48th Street just south of Carefree Highway. A Phoenix police officer was on the scene sorting out the particulars, which appeared to do extensive damage to both cars while leaving all the passengers intact.