Fluffy Bunny Crew de-energized by GIITEM roundup
By Linda Bentley | December 16, 2009
White suburban party crews linked to drugs, burglaries, home invasions and violence

PHOENIX – While the name Fluffy Bunny Crew doesn't sound too nefarious, it is the name of an organized street gang just the same.

Operation "Triple Threat" began a year ago as a multi-jurisdictional investigation of three "party crews" that emerged from Cactus Shadows, North Canyon and Sandra Day O'Connor high schools led by the Department of Public Safety (DPS) GIITEM (Gang and Immigration Intelligence Team Enforcement Mission) Task Force with contributions by the Scottsdale, Peoria and Phoenix police departments, and the Maricopa County Sheriff's Office.


On Thursday and Friday of last week, the GIITEM Task Force went on a warrant round up after a Maricopa County grand jury handed up a 33-count indictment. Twenty-two out of 25 suspects were arrested on charges that include burglary, armed robbery, kidnapping, criminal damage, endangerment, aggravated assault, illegally conducting a criminal enterprise, assisting a criminal street gang, trafficking in stolen property and riot.

What started out as three separate groups of predominantly white teens and college-aged kids from affluent communities promoting parties where alcohol was furnished to underage drinkers, eventually evolved into the groups becoming inter-related and involved in felony crimes that led to their classification as a gang.

Scottsdale Police Department began looking into the Cactus Shadows High School group about two years ago, when MySpace pages referencing the Fluffy Bunny Crew, or F.B.C., depicted teens at parties where weapons, alcohol and drugs were commonplace. Some of the posts indicated connections to teens involved in similar activities in California.

On July 8, 2008, three men arrested in last week's roundup; Spencer Schaefer, 19, James Lee Nikkel, 24, both of Cave Creek, and Nicholas Coe Quimby, 21, of Scottsdale were involved in an attempted party-crashing home invasion where Nikkel shot the father of a teen in the stomach with a 45, while she was having a small going away party for a friend. The victim has since recovered.

The shooting occurred shortly after another man the father didn't know, presumably affiliated with the group, beat him up with brass knuckles. Later, after hearing some commotion outside, the father, with his face bashed in and bloody, went outside with a pipe in an effort to protect his family, thinking the man who beat him up had returned, which is when he encountered Schaefer, Nikkel and Quimby in his front yard.

According to sources who asked not to be identified, Schaefer, who was 17 at the time of the shooting, was expelled from Cactus Shadows during his sophomore year and subsequently attended Career Success, a charter school in Cave Creek.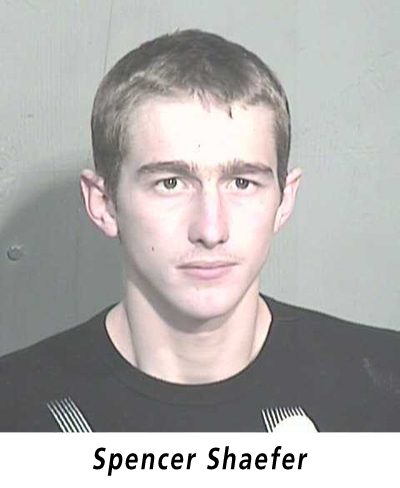 Schaefer was arrested earlier this year and pled guilty in August to marijuana possession, a class 1 misdemeanor, and was sentenced to 18 months unsupervised probation, a $750 fine and 100 hours of community service.

Nikkel signed a plea agreement on Dec. 3 and pled guilty to one count of aggravated assault, a class 3 dangerous felony, in connection with the shooting. Maricopa County Superior Court Judge John R. Hannah, Jr. ordered that Nikkel not be released on bail or his own recognizance before sentencing on Jan. 25, when he is expected to receive an eight-year prison term.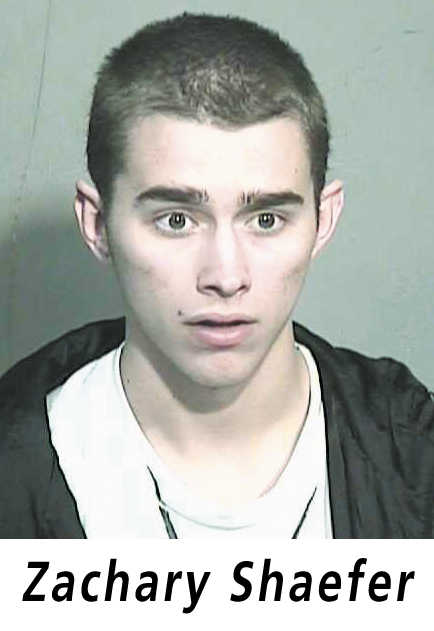 Schaefer's brother Zachary Schaefer, 21, was also arrested on Thursday as part of Operation "Triple Threat" along with Alexander Timothy Aguilar, 21, of Avondale, Troy Huczel, 23, of Phoenix, Brett Spradlin, 21, of Tolleson, Nathan Wiertzema, 23, of Cave Creek, Brett Michael Tvenge, 19, of Phoenix, Amanda Flickinger, 23, of Tempe, Brendon Doney, 20, of Phoenix, and Nolan Daniel Pierce, 21, of Glendale.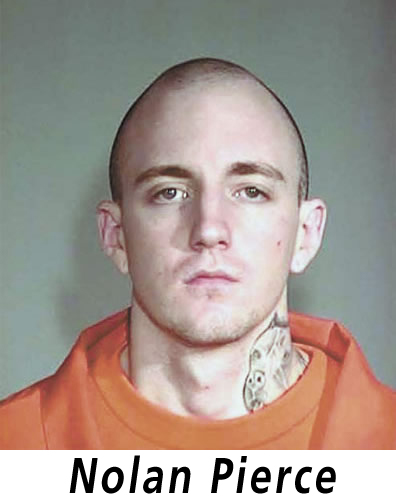 Pierce's probation was revoked in August for an amended count of attempt to commit possession of a firearm by a person previously adjudicated a delinquent, a class 6 designated felony and he was sentenced to 42 months incarceration with the Arizona Department of Corrections for burglary, theft and weapons charges committed between 2006 and 2009.

Over the course of the task force's year-long investigation, six search warrants were served that resulted in the recovery of stolen property along with 1,017 Soma tablets, 200 Xanax, 90 Valium, 70 Neo-Pircodan, six rifles, three handguns, one assault rifle, one sawed-off shotgun, three shotguns, three batons and one set of body armor.

According to Scottsdale police, social networking sites such as MySpace have helped facilitate the growth of "party crews" throughout the Valley, by providing access to underage-drinking parties to youth from all economic backgrounds.

Investigators said they were shocked that parents, some of whom were lawyers and doctors, didn't seem to have a clue about what was going in their kids' rooms and said the arrests should serve as a wakeup call to those who believe they or their children are protected from crime because they live in an affluent or gated community.

On Friday, as news of the roundup was announced, Cave Creek Unified School District issued a press release stating, "CCUSD Administration has been informed by DPS that some of the subjects involved were former students of Cactus Shadows High School; these subjects have not been in attendance in the CCUSD for at least two school years."

It went on to say, "The execution of this multi-jurisdictional investigation did not impact the safety of district students or the daily operations of the school. None of the crimes committed by these subjects occurred on the Cactus shadows High School campus or any CCUSD property."

The notice CCUSD sent to parents added, "As always we are committed to the safety and well-being of our students and wanted to get this information out to our parents in a timely fashion. We will provide you with more information if it becomes available."