Obituaries / Memorial
November 18, 2009
Tom Orlick
Tom Orlick went to be with Our Lord on Nov. 10, 2009 after a long illness. He was born in Conjuring Creek, Alberta, Canada on Dec. 1, 1927.

Tom enjoyed world travel, trap shooting and golf. He is survived by his loving wife, Sally, their three children Bill (Pilar), Sharon (Ben), Sandy (Deb) and three precious grandchildren; as well as his siblings, Irene, Max Ted, Effie, and Jerry. There will be a Memorial held at Hope Community Church, 7901 E. Sweetwater Avenue, in Scottsdale (SE corner of Hayden and Sweetwater) on Saturday, Nov. 21, 2009 at 1:30 p.m. with a reception to follow.

In lieu of flowers, donations may be made to Hospice of the Valley.
Donald Alfred Parks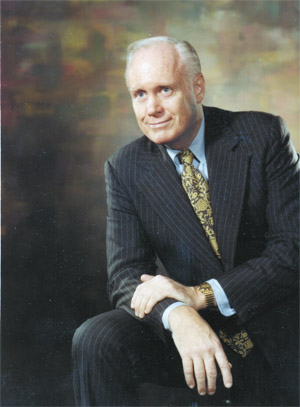 Donald Alfred Parks passed away peacefully on Nov. 13, 2009. He is survived by his wife, Barbara.

He was born on June 9, 1930 in Jackson Heights, Queens, New York. He enlisted in the Army in 1946 and served until his Honorable Discharge in 1952. His primary service was in the 187th Airborne Regimental Combat Team as a paratrooper in Korea from 1950 to 1951.

The GI Bill offered an opportunity to attend college. He attended Hofstra University, Hempstead, Long Island, New York; University of Massachusetts, Amherst and New York University. He earned a Bachelor's, Master's and Doctoral degrees, respectfully, in geology, geophysics and geological engineering.

He was employed by several oil exploration companies and began his career as an exploration geologist in the Libyan Sahara. Donald continued to work overseas for sixteen years and was instrumental in the discovery of several oil and gas fields and was helpful in the discovery of the Mabruk oil field, offshore the United Arab Emirate of Sharjah. While in the area, he did some work in Iran. He was posted for about three years to Indonesia where he was involved in the oil and gas discoveries on Kalimantan (Borneo), Java and Sumatra, as well as activities in Thailand and Malaysia. He also did exploration in the jungles of Central America and some work in South America. He worked briefly in other areas such as the North Slope of Alaska, the North Sea, Australia and the Gulf of Mexico.

Donald decided to stay in the U.S. and formed his own exploration company. After retirement, he continued to do consulting work. He was a Senior Fellow of the Geological Society of America, a member of the American Association of Petroleum Geologists, and past president of the Eastern Section, past president of the Petroleum Exploration Society of New York, member of the Association of Professional Geological Scientists, the Independent Petroleum Association of America, a certified Petroleum Geologist and the American Institute of Mining, Metallurgical and Petroleum Engineers. He was a past president and Lieutenant Governor of the Kiwanis Club of Carefree. He is also 3rd Degree Mason and a 32nd Degree Scottish Rite and a Master Craftsman.

A memorial service will be held on Thursday, Nov. 19, 2 p.m., at Christ the Lord Lutheran Church, 9205 E. Cave Creek Rd., Carefree. A service will also be held at the National Memorial Cemetery of Arizona on Friday, Nov. 20, 23029 N. Cave Creek Rd.

In lieu of flowers, donations may be made in Donald's name to the Arizona Humane Society, www.az.humane.org, 1521 W. Dobbins Rd., Phoenix, AZ 85041.
Memorial Celebration
Newt Wright – 1935-2009
Join Newt's friends and family for a celebration of his life. Dec. 13, 2009, 1 – 4 p.m. at the Cave Creek Recreational Area. (north of Carefree Hwy on 32nd St), Ramada #2, past the Nature Center.

Pot Luck Meal (entree and dessert provided): A-G bring starters; H-O bring salads; P-Z bring side dishes. Bring your own drinks and water. Wine and beer allowed. No glass containers. $6 fee per car.

Call Cindy Lippon with questions: 480- 575-9000.