Carefree ballots to be mailed 33 days before elections
By Linda Bentley | November 11 2009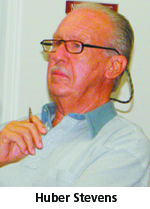 'Hugh Stevens didn't think that left enough time for campaigning'
CAREFREE – The last item on the agenda of the Nov. 4 council meeting pertained to when ballots are to be mailed to citizens.
Councilman Doug Stavoe stated, during the last election, citizens complained their ballots were received too late by Maricopa County Elections and, as a result, were not counted.
Town Clerk Betsy Wise said, "We tell the county when we want them to mail them," and indicated there was a box for her to check for 33 days prior to an election and one for 15 days prior.
While she only recalled there being those two choices on the form, Wise said she wasn't sure but thought the town might be able to negotiate a date in between.
According to Wise, the town used to have them mailed 33 days before an election but she said, back when he was mayor, "Hugh Stevens didn't think that left enough time for campaigning" and he changed it to 15 days before.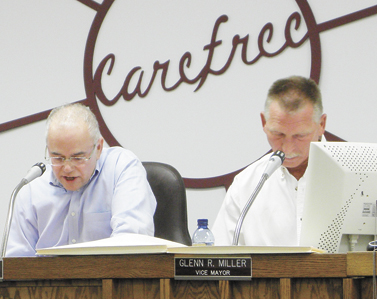 Mayor David Schwan said the town had no information that any ballots were uncounted.
Councilman Bob Coady corrected Schwan and stated 29 ballots were not counted because they were received by some citizens too late to mail them back in on time.
Coady said, "We should give citizens the most number of days."
Stavoe moved to adopt a policy to have ballots mailed 33 days prior to an election to give citizens the maximum time and stated nothing required voters to mail them in earlier, it just ensures they have enough time.
Vice Mayor Glenn Miller said, "I'd like to see the election laws."
Wise said, "I think we can negotiate when we want them mailed."
Schwan said, "We need more research. There's an assumption we're locked into two things when the town clerk has indicated there may be other options."
Wise stated, "I'm not absolutely sure."
Coady said, "Why don't we just make it the maximum number of days?"
Indicating it didn't matter if the town was able to negotiate anything else, Stavoe said, "I want to extend the maximum time to voters – 33 days."
Council voted in favor of the motion by a vote of 5-2 with Schwan and Miller dissenting.
Photo: Although the motion passed, Mayor David Schwan (l) and Vice Mayor Glenn Miller voted against having Maricopa County Elections mail ballots to citizens 33 days prior to elections, the maximum number of days allowed, instead of the current 15 days prior to an election, which is the minimum.
Photo by Linda Bentley