Morgan James Pierre Boisson
November 4, 2009
November 23, 1988 – October 20, 2009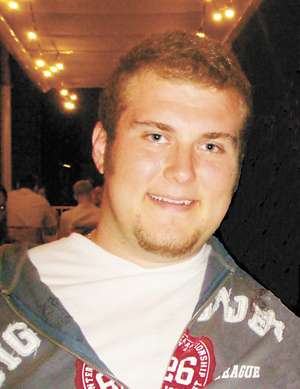 On Tuesday, Oct. 20, 2009, while on an excursion in Tibet with friends from the University of Arizona's Yangtze Studies Abroad Program to the base camp for Mt. Everest, Morgan, at an elevation of approximately 18,000 feet, was stricken with severe altitude sickness. With no medical assistance available, and a rapid descent impossible, he died – despite his companions' efforts to save him. Morgan would have celebrated his 21st birthday on Nov. 23.

Morgan was born in Montpellier, France. At age seven, he moved with his parents and two younger sisters to the United States. The Boissons eventually relocated from Ahwatukee to Cave Creek in May 2005.

Following his graduation, Morgan entered the U of A, pursuing an East Asian Studies/China major, with a minor in French. Morgan was an Honor Roll and Dean's List student. He was planning to attend Thunderbird School of International Management, aspiring to become a global businessman.

At the U of A, Morgan became a varsity cheerleader, his large frame a sturdy foundation for the squad's in-the-air "stunts."

Morgan is survived by his father and mother, Cyril and Elizabeth Boisson; his sisters, Alix and Christine, a senior and a freshman at Cactus Shadows; his grandparents, Jim and Judy Veney of Prescott, Ariz. and Nicole and Pierre Boisson of La Grande Motte, France; and many extended family members who loved him dearly.

On Friday, Nov. 6, 8:30 pm, on the north side of McKale Memorial Center, the Wildcat cheerleaders will hold a candlelight vigil to honor the memory of their friend and comrade.
A memorial service celebrating Morgan's life will be held at Highlands Church, 9050 E. Pinnacle Peak Road, Scottsdale, Sunday, Nov. 8, 3 p.m. In lieu of flowers, the Boisson family will gratefully accept contributions to the Morgan Boisson Scholarship Fund (Chase Bank account #000000752438754).